Category: HR & Hiring

The professional world is built on relationships. Maintaining the strength of these relationships is just as important between employers and job seekers as it is between coworkers or business partners. This is what candidate relationship management is about, and the right tools can help. The Core Concept ...
read more »

LinkedIn is one of the most influential online tools for today's professionals, and like any good web-based resource, it's continuously evolving. The platform has recently rolled out Pages, a new way to build professional communities. Here's why it's a must-have for any employer. Better Engagement One particularly...
read more »

The success of your recruitment strategy depends considerably on how you source your talent. Among the many factors at play in your approach to sourcing, your talent pool should occupy a fair share of your attention. So, how do you create the most effective talent pool that you can?...
read more »

If we scanned the brain of your average business owner or CEO, employee recruitment would probably be at the bottom of their priority list. But now, due to the country's record low unemployment rate (5,6%), this attitude is about to change. Canadian business owners need to start taking employee...
read more »

Finding the best candidate for an open position is not an easy task, especially if you have a large volume of applicants. As a hiring manager or business owner, your job will be considerably more difficult if you scare away your candidates with any of these three mistakes. ...
read more »

With so many ways to define and direct your career path as a job candidate, it's not always easy to tell which tools and resources are worth your while. Job fairs, for instance, may not have the kind of influence they once did, but does that mean they should...
read more »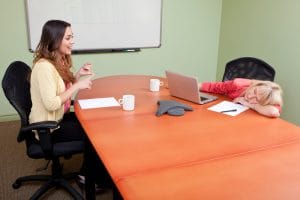 Finding truly great talent isn't easy, but the stronger an awareness you have of common wrong turns, the more you'll be able to move in the right direction. No one's perfect and mistakes are bound to happen, but here are a few that you should always do your best...
read more »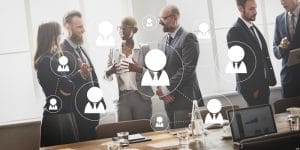 Every job seeker needs a skill set relevant to the kind of work they're looking for, but there is also a skill set needed for the process of job seeking itself. One of the most important is the ability to network effectively. See how much further you can get...
read more »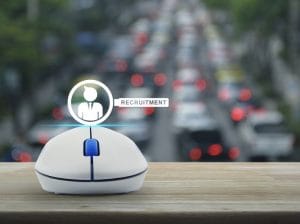 When contemplating what tools are available for finding the best candidates, the term "artificial intelligence" may not be the first thing to come to mind. Despite its futuristic connotations, it has quickly become part of the contemporary recruitment landscape. Let's look at the possibilities. Understanding AI Most people, recruiters...
read more »

The farms, ranches, and fisheries of Canada comprise one of the largest contributions of agricultural products in the world. Recruitment considerations in agriculture are as varied and complex as the industry itself, but this week's Industry Spotlight should provide a useful primer. Availability of Labour We've discussed the topic...
read more »