Should Your Recruiter Have Knowledge in Your Industry?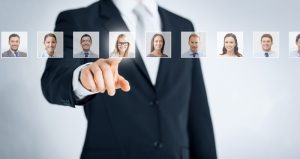 Talent acquisition and recruitment are professions that demand their own specific skills, carefully sharpened over time with continuous hard work. However, in order to help businesses like yours build stronger teams, we believe another key ingredient is needed: industry-specific knowledge.
The Nuances of Recruiting
At first glance, it may seem that the recruitment process is more or less the same regardless of which industry you happen to be in. After all, every company needs employees, and at the end of the day, the fundamental qualities of a good team member are universal, right? The truth is that there's a little more nuance to it than this, as the recruitment landscape can be a pretty complex entity. Everything from the priorities expectations of job candidates, conditions of the labour market, the role of technology, and standards in corporate culture can vary from one industry to another. As a result, the approach to recruitment may not always be the same.
Breadth and Depth
Considering these nuances, the best recruitment strategies gain much of their strength from knowledge and experience in the industry at hand. Simultaneously, however, this knowledge must be as broad as it is deep. Savvy recruiters understand industry conditions and their effects on hiring practices, but not just in a single field of work. Ideally, this knowledge is pooled from helping businesses recruit in a variety of industries, as lessons can often be learned within one context to be utilized in another. For instance, industries hit hardest by current labour shortages, such as construction, may look to the recruiting practices of industries like tech and finance.
Choosing Your Recruitment Agency
So, what does all this mean for hiring managers and business owners? Ultimately, the experience that a given recruitment agency has in your particular industry should be a major factor in whether or not you enlist their help to find the candidates you're looking for. Not only this, but the agency you choose should have a team that is well-versed in plenty of other industries outside of your own. That being said, this alone doesn't determine the success of a recruitment strategy. Ensure that your agency combines deep and broad industry knowledge with a fully developed understanding of your unique company, its culture, and its needs!
The team at Summit Search Group won't rest until you've found just the right talent for your company. Our recruitment specialists have extensive knowledge and experience across many industries, so whatever your field may be, contact us to learn how we can upgrade your search!
Job ID
City
Remuneration
Apply Online
If your qualifications are a match for this position please apply online for immediate consideration. Thank you for your application.
Position Applying For:
Should Your Recruiter Have Knowledge in Your Industry?
*If you experience trouble submitting your resume' here, please email the recruiter directly, you can find the recruiter's email address next to photo of the recruiter above, or contact your our local office.