How Do You Source Your Candidates?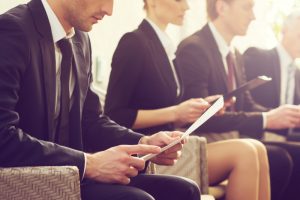 There are so many ways to find job candidates that it can seem easier to simply stick to what you know and avoid updating your methods. In reality, you won't find the ideal recruits for your team without using the most up-to-date sourcing strategies available. Here are a few examples.
AI Tools
The use of AI in recruiting is something we've touched on before, and it will only become increasingly important as the industry moves forward. As long as the right data is implemented in the right ways, AI can reduce unconscious bias in sourcing, optimize screening processes, and even identify and make contact with candidates automatically based on data regarding their experience, social media information, and precisely where they are in the course of their career.
Inbound Sourcing
The inbound philosophy has changed the face of marketing forever, and it's done the same to recruitment. Sourcing talent through direct means is essential, but this must be combined with ongoing effort in developing a strong employer brand, perfecting your company culture, creating high-quality content, and optimizing the search visibility of both your website and your job postings. Don't just reach out to candidates, become the company they're dying to work for.
Web-Based Platforms
You won't have any difficulty naming social media networks, job posting sites, or other online platforms, but are you choosing and utilizing them in the right ways? Don't simply settle for discovering talent via LinkedIn, Facebook, and Twitter. What about GitHub, public communities on Slack, or even Reddit? With so many online hubs connected to countless industries, it's rewarding to think outside the box about where to find both passive and active candidates today.
Recruitment Specialists
Even when acknowledging the strength of these technology-driven methods, it's wise to bear in mind the importance of human collaboration when formulating a talent acquisition strategy. In this regard, the power of working with a recruitment agency shouldn't be underestimated. Not only can the right team implement any combination of the above approaches and more, they'll bring a level of knowledge, experience, and dedication to the process that simply can't be beat.
If you want you modernize your talent sourcing strategy, you'll need modern tools. Our team of recruitment experts are highly skilled in utilizing the most sophisticated and effective strategies in the business. Get in touch with Summit Search Group to find the right talent for your team!
Job ID
City
Remuneration
Apply Online
If your qualifications are a match for this position please apply online for immediate consideration. Thank you for your application.
Position Applying For:
How Do You Source Your Candidates?
*If you experience trouble submitting your resume' here, please email the recruiter directly, you can find the recruiter's email address next to photo of the recruiter above, or contact your our local office.