Category: HR & Hiring
Insurance is a core part of living and doing business in the modern world. Even with the stability of demand, however, the industry of insurance itself is changing like any other. An important part of keeping up with the evolution of this field is, of course, building a strong...
read more »

The retail industry accounts for a considerable portion of the Canadian workforce. Like any field, it comes with its own complex set of factors when it comes to recruitment. It's only right, then, that we shed some light on what it takes to build an excellent team at your...
read more »

Last week's Industry Spotlight article ran through a few aspects of recruitment in the construction industry. On a similar note, manufacturing executives might want to know what they should keep in mind when it comes to recruiting in their field. Let's look at three key points. The Image Problem...
read more »

So far in our ongoing Industry Spotlight series, we've taken a look at recruiting in sales and tech. If you're a business owner in a more blue collar industry, however, you might be wonder what aspects of recruitment are particularly relevant to you. Our example this week is construction....
read more »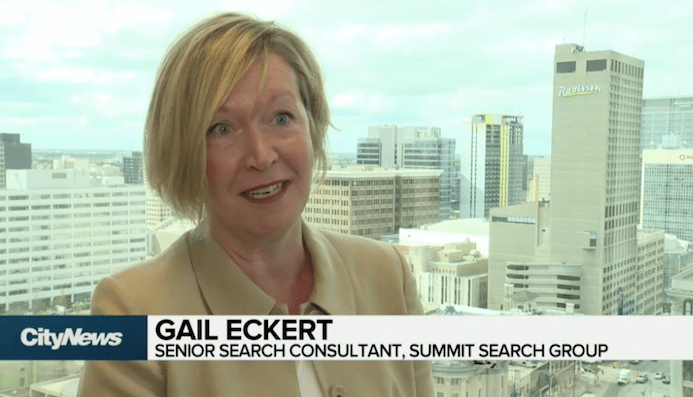 Summit Search Group's Gail Eckert comments on national news story with Erica Natividad on vacation days in Canada. Reposted from CityNews: "Despite the belief that they deserve more vacation time, most Canadians do not use all the vacation days they do have. The reasons vary from income to guilt, but...
read more »

The recruitment process is a delicate balance between seeking out the right talent and ensuring that the right talent will come to you. Maintaining this balance requires an up-to-date philosophy, one which bears in mind just how much leverage candidates can have in the job market today. Candidate-Driven? Many...
read more »

As an employer or recruiter, you know that good candidates present themselves in a way that demonstrates their fitness for the position you're trying to fill. However, you're probably also aware that how you present yourself to candidates is important too. Here are three key tips. Refine Your Online...
read more »

No matter what the state of the economy or how high or low the unemployment rate, businesses still face a significant challenge when recruiting executive talent. Even when the pool of available front-line workers rises, the talent pool for qualified executive candidates remains relatively small. There are only so...
read more »

There's nothing quite like starting a new business to materialize a bold and innovative idea. However, building a startup can be fraught with many tricky challenges, and recruitment is key among them. Fear not—we've got plenty of recruitment tips to get your head in the right place. Carve Out...
read more »

Some employees dread performance reviews, while others crave feedback. Meanwhile, they're one of the sharpest tools in the shed for the average manager. Whether you're an employer or employee, you may want to consider a few of these performance review misconceptions. Myth 1: It's All About the Negatives You...
read more »