Business Growth and Your Recruitment Strategy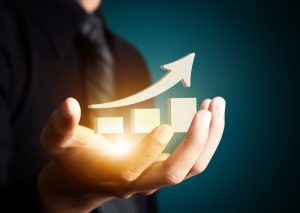 The growth of your business depends on countless factors and processes, from the quality of your products or services to your branding and marketing strategy and beyond. So what about your recruitment strategy? Its complex role in determining growth shouldn't be underestimated!
Recruitment & Productivity
The way you build your team of employees directly shapes their productivity. This isn't only true in the more obvious sense that recruiting great candidates leads to great work, it's also true in regards to the relationships that are formed between team members. When you hire for cultural fit (in addition to skill, experience, and talent of course), you lay the groundwork for stronger employee relationships that boost morale, engagement, and retention. At the labour level, these are crucial ingredients for the long-term growth and viability of a business. Accounting for this should be a top priority in developing your approach to talent acquisition and recruitment.
Your Company's Image
Your recruitment strategy's effect on growth isn't limited to the internal dynamics of your business. It's also a major element shaping any company's image and identity, encompassing both your employer brand and your brand as perceived by the general public. With online platforms like Yelp, Google My Business, and Glassdoor, the many layers of a company's reputation are easier to ascertain than ever. Without a clear and effective recruitment plan, your workforce will fall short of its potential, quality assurance and customer service will suffer, and your customer base will notice. This is a virtually guaranteed way to stifle growth.
What Makes for Growth-Oriented Recruitment?
If you want your recruitment strategy to empower the growth of your business, one of the most important qualities it can have is modernization. The field of recruiting has become increasingly sophisticated, with automation, analytics, and AI tools playing more prominent and intricate roles than ever. At the same time, the importance of building the right networks and connecting with candidates through strong human relationships should never be underestimated. It is therefore highly advantageous to work with a modern and savvy recruitment agency. They will have all the tools you need to carve out a strategy that brings substantial growth firmly within your grasp.
As one of the most respected employment agencies working today, our goal isn't to simply help you find candidates. It's to provide your business with recruitment solutions that enable long-term growth. Whether you're here in Calgary or elsewhere in Canada, contact us today!
Job ID
City
Remuneration
Apply Online
If your qualifications are a match for this position please apply online for immediate consideration. Thank you for your application.
Position Applying For:
Business Growth and Your Recruitment Strategy
*If you experience trouble submitting your resume' here, please email the recruiter directly, you can find the recruiter's email address next to photo of the recruiter above, or contact your our local office.