3 Tips for Building an Effective Talent Pool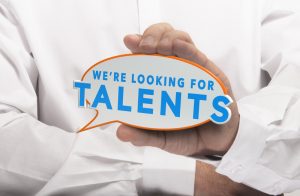 The success of your recruitment strategy depends considerably on how you source your talent. Among the many factors at play in your approach to sourcing, your talent pool should occupy a fair share of your attention. So, how do you create the most effective talent pool that you can?
Think Proactively
It's a mistake to assume that the prospects in a talent pool are guaranteed to match up with the open position or positions you need to fill at a given time. Because of this discrepancy, it's important to think of a talent pool as a resource that will function proactively. Instead of building and developing a collection of potential hires solely for your current needs, utilize the right talent forecasting practices to predict how the landscape will change. Whether it's the number of new professionals entering the workforce after graduation, industry trends, or changes in your company's internal structure, it's wise to stay ahead of the curve.
Build From the Right Sources
When amassing your bank of candidates, what sources are you exploring? Social media is playing an increasingly central role in the identification of recruits, with LinkedIn being the primary platform to utilize. In addition to this, however, you shouldn't underestimate the power of holding community events and creating irresistible content that will draw candidates to you. Don't forget to design an enticing "Careers" landing page on your company website and explore referrals within your existing employee network. Last but certainly not least, the right recruitment agency can use the latest sourcing tools to help connect you with the right talent.
Manage & Engage
Assembling a talent pool is only half the battle. You also need to nurture it. This involves both careful management and attentive engagement. Firstly, be sure to segment your talent pool by breaking it down into navigable subcategories that pertain to different recruitment needs. While it may sound paradoxical, you should also pair this with an ongoing effort to create a sense of union and community. Engage your candidates with content and social media platforms and keep them intrigued with an attractive employer brand. Your collection of potential hires won't do you much good if you fail to foster the talent and relationships that comprise it!
Summit Search Group is proud to be one of the most trusted recruitment agencies in the world. We've developed a sterling reputation bringing top-tier talent to employers across Canada and within countless industries. Get in touch with us to find out how we can do the same for you!
Job ID
City
Remuneration
Apply Online
If your qualifications are a match for this position please apply online for immediate consideration. Thank you for your application.
Position Applying For:
3 Tips for Building an Effective Talent Pool
*If you experience trouble submitting your resume' here, please email the recruiter directly, you can find the recruiter's email address next to photo of the recruiter above, or contact your our local office.