3 Things Employers Do That Scare Away Good Candidates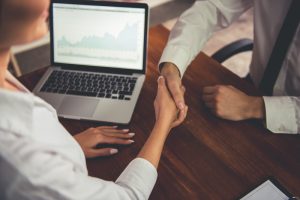 Finding the best candidate for an open position is not an easy task, especially if you have a large volume of applicants. As a hiring manager or business owner, your job will be considerably more difficult if you scare away your candidates with any of these three mistakes.
Poor Communication & Organization
You would never hire a job candidate who exhibits poor communication and organization skills. Likewise, if a committed, passionate, and skillful job seeker experiences this during the application process, you're virtually guaranteed to send them to another employer. Failing to keep in touch consistently, providing unclear or inaccurate answers to their questions regarding the position or the business, and lacking sincerity or conviction in your engagement with them are all important examples. From discovering your brand to completing an interview, they should be as impressed by their experience with you as you are by their suitability for the role at hand.
Bad Job Postings
First impressions are everything. If your job postings aren't written to properly represent the position as well as your company and its culture, you could underwhelm an excellent potential hire. Even worse, certain features will send them running for the hills. Over-inflating the job requirements is a common example. Naturally, you want the right fit, but you also don't want to seem as though you're looking to hire someone overqualified for the given salary. In addition to this, unnecessary internal company jargon, lack of key information, and corny or overused phrases will all have great job seekers moving on in the blink of an eye.
Ask About Previous Salaries
There's quite a bit of contention surrounding the practice of asking candidates about their salary history or the salary of their most recent position. For some employers this has been common procedure, while for others it's a big no-no, especially in regions where it's technically illegal. These days it's increasingly rare, with many recruiters and commentators arguing that it serves to sustain pay gaps based on gender and/or race. Others will also point out that the candidate should be paid for the position they're entering into, not a position they've held previously. The bottom line is that, particularly among younger job seekers, this is a significant red flag.
When you're looking for the perfect addition to your team, having the right resources will make all the difference. At Summit Search Group, it's our mission to bring you closer to the community of job seekers in your industry and secure the talent you need. Get in touch to learn more today!
Job ID
City
Remuneration
Apply Online
If your qualifications are a match for this position please apply online for immediate consideration. Thank you for your application.
Position Applying For:
3 Things Employers Do That Scare Away Good Candidates
*If you experience trouble submitting your resume' here, please email the recruiter directly, you can find the recruiter's email address next to photo of the recruiter above, or contact your our local office.