Industry Spotlight: Recruiting in Agriculture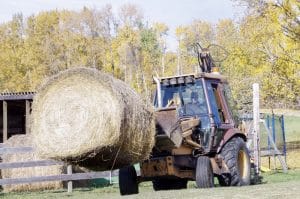 The farms, ranches, and fisheries of Canada comprise one of the largest contributions of agricultural products in the world. Recruitment considerations in agriculture are as varied and complex as the industry itself, but this week's Industry Spotlight should provide a useful primer.
Availability of Labour
We've discussed the topic of labour shortage regarding other industries such as manufacturing and construction, and unfortunately, it holds true for agriculture as well. The farm labour gap is an issue that any agricultural business in Canada is prone to contend with today, and the Canadian Agricultural Human Resource Council has reported that it's even projected to worsen as time goes on. As a significant portion of Canada's agricultural workforce lies within the baby boomer generation, an important generational shift is happening, and your company will need to know how to account for it and prepare accordingly.
Meeting Expectations
The standards of today's up and coming workforce are not always easy to meet, and the worker shortage has made the agricultural talent market something of a dog-eat-dog world. Candidates will be looking for wages that they find to be fair for the amount of physical labor involved, and they will also be seeking out businesses who have revamped the standards of quality in their workplace with regards to safety and other key issues. Don't forget that your industry encompasses many forms of work other than farm labour, including IT, engineering, and others, so it should be clear that there is room for growth and diversification of skillset at your business.
Your Strategy
Agriculture has often made up for the labour gap by sourcing via the Seasonal Agricultural Workers Program and the Temporary Foreign Worker Program, but this does not fully address the need for more tenured talent. It's therefore critical to give candidates more reasons to see themselves being a part of your team and a clearer idea of their possible future with you. In addition to competitive compensation, you should also emphasize the intrinsic benefits of agricultural work that you have come to value throughout your history in the industry. A recruitment agency will experience in the field can also be an excellent asset!
The Canadian job market is full of compelling insights to uncover and leverage for the growth of your company. Our job is to bring these insights to the surface for you and your team, so get in touch with one of our offices to connect with truly outstanding agricultural candidates today.
Job ID
City
Remuneration
Apply Online
If your qualifications are a match for this position please apply online for immediate consideration. Thank you for your application.
Position Applying For:
Industry Spotlight: Recruiting in Agriculture
*If you experience trouble submitting your resume' here, please email the recruiter directly, you can find the recruiter's email address next to photo of the recruiter above, or contact your our local office.