Are You Making Any of These Recruitment Mistakes?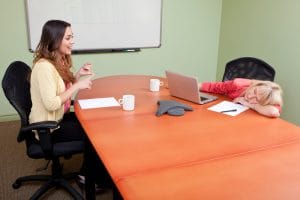 Finding truly great talent isn't easy, but the stronger an awareness you have of common wrong turns, the more you'll be able to move in the right direction. No one's perfect and mistakes are bound to happen, but here are a few that you should always do your best to avoid nonetheless.
Relying on Salary to Draw in Candidates
There's no question that the salary will be one of the first points a job seeker will look to when discovering an open position that interests them. However, it's a mistake to assume that it will completely make or break how well you draw in candidates. More to the point, you can't assume that a high salary will make up for weak points in the overall package you're offering. Benefits, company culture, the degree of flexibility in scheduling, and room for growth are just a few of many different areas that will determine a job seeker's interest. Know who your target candidates are and know what they're looking for across the board, not just in dollars.
Recruiting Better Than You Retain
Some companies have gotten their recruitment practices down to a science. They fully utilize cutting-edge analytics and even AI tools, they present themselves through an enticing employer brand, and they know what their ideal candidates want to hear. Still, none of this will matter much in the long term if you fail to keep your employees loyal, ambitious, and happy. Follow-through is everything, and if you can't back up your savvy tactics with an experience that truly retains, the resulting turnover will be a disservice to all that sharp recruiting work. Not only this, but you'll have failed to meet the expectations set so high by your image.  
Focusing Too Much On Long-Term Hires
This may seem paradoxical considering the above, but your strategy doesn't need to be focused entirely on recruits who will be with you for years and years to come. When you think in terms of the bigger picture, permanent employees are the lifeblood of your company, but you may also need to think in the short term from time to time. The recruitment of contingent workers, therefore, doesn't demand any less skill or tact than securing long-term hires. Whether it's a freelancer, a remote employee, or a seasonal worker, they can be integral to the longer journey of filling positions permanently, so don't take this process for granted.
Summit Search Group is Canada's most respected recruitment agency. With offices across the country, we've been connecting employers with top talent for years. If you want access to the most effective recruitment practices available today, contact an office near you to get started!
Job ID
City
Remuneration
Apply Online
If your qualifications are a match for this position please apply online for immediate consideration. Thank you for your application.
Position Applying For:
Are You Making Any of These Recruitment Mistakes?
*If you experience trouble submitting your resume' here, please email the recruiter directly, you can find the recruiter's email address next to photo of the recruiter above, or contact your our local office.