Sourcing Talent with AI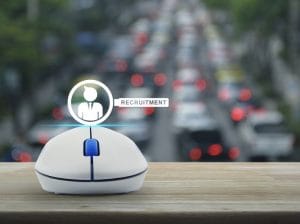 When contemplating what tools are available for finding the best candidates, the term "artificial intelligence" may not be the first thing to come to mind. Despite its futuristic connotations, it has quickly become part of the contemporary recruitment landscape. Let's look at the possibilities.
Understanding AI
Most people, recruiters or otherwise, have yet to develop an accurate understanding of how today's AI technologies actually function. This can breed a number of different misconceptions, such as the notion that AI solutions threaten to replace human-driven methods. In reality, the AI tools that are springing to life in recruitment today are designed to enhance human recruitment technique by streamlining the search process on the whole. Automation, machine learning, behavioral pattern recognition, and highly efficient management of big data are all indispensable aspects of modern recruitment, and AI is where they coalesce.
A Big Solution for a Big Challenge
One of the most lamented and longest-running difficulties in talent acquisition is the management of time and workload. When you're faced with stacks of applicants, not to mention the need to locate and parse through countless potentially outstanding passive candidates, how do you develop a high-quality pipeline in the most time-efficient way possible? AI recruitment tools are becoming increasingly apt at realizing this level of efficiency. With so many recruiters spending significant portions of their workdays on resume review and candidate screening alone, the consolidation of repeated tasks is a key part of the appeal of AI.
The Right Priorities
There's no doubt that the increasing relevance of AI in recruitment is driven significantly by the way it elevates the sophistication of recruitment analytics. Still, this is only part of the bigger picture. Higher-quality data and greater efficiency can ultimately allow us to focus more directly on the human aspects of talent acquisition that make for truly great hires. Being forced to compromise on cultural fit and not having enough time or resources to build a better candidate experience can be frustrating for any recruiter. When you investigate and adopt the methods that AI is making available, you can build a better and happier team.
You can always expect the recruitment specialists at Summit Search Group to be at the forefront of today's talent acquisition technology. This is one of many reasons we've been Canada's premier recruitment agency for so long. Contact one of our offices to find the people you need!
Job ID
City
Remuneration
Apply Online
If your qualifications are a match for this position please apply online for immediate consideration. Thank you for your application.
Position Applying For:
Sourcing Talent with AI
*If you experience trouble submitting your resume' here, please email the recruiter directly, you can find the recruiter's email address next to photo of the recruiter above, or contact your our local office.