Category: News & Press

August 2018 We are pleased to announce the appointment of Jessica Willis as the latest addition to our national team of professional Recruitment Consultants, Jessica will be based within our Winnipeg office. Jessica is a highly qualified professional with over 15 years' experience in building teams and driving organizational...
read more »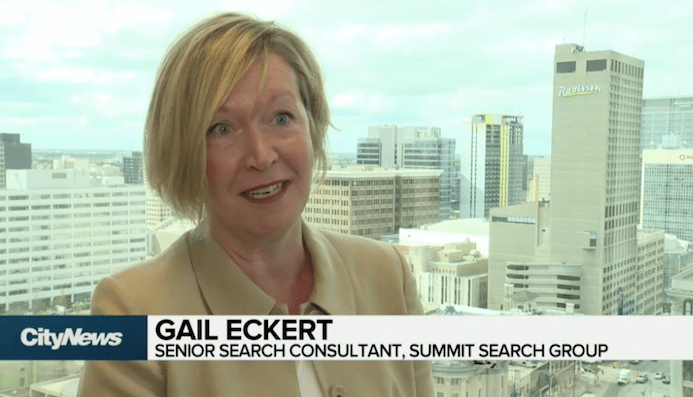 Summit Search Group's Gail Eckert comments on national news story with Erica Natividad on vacation days in Canada. Reposted from CityNews: "Despite the belief that they deserve more vacation time, most Canadians do not use all the vacation days they do have. The reasons vary from income to guilt, but...
read more »

April 2018 Summit Search Group is pleased to announce that Erica MacDonald is now a Partner in the Atlantic Region. Erica has developed a strong appreciation of client needs and has an ability to relate to and service all segments of the business community. "For the past 7 ½ years,...
read more »

At Summit Search, we pride ourselves on connecting employers with potential employees all over Canada. We have a wide variety of jobs available for candidates of all ages and skillsets. We serve communities from Vancouver to Calgary. This month, we have several amazing opportunities available in Vancouver. Here are...
read more »
While nurturing current clients is a must, generating new business connections is an absolute essential. Acquiring the types of sales executives that drive revenue and promote growth through sales are critical to the success of a business. However, finding these unique individuals and ensuring that they will be a...
read more »
The Summit team is pleased to introduce you to our new website. We have been working hard creating a fresh new look for the company. The new website was developed over the past months to include some important new features: Easy access to our job postings. The addition of...
read more »

The professional world has changed a lot over the years, and the possibilities for attaining your goals are seemingly endless. Still, some face more obstacles in their journey than others. This is why International Women's Day and the fight for gender equality are as important as ever. A Brief...
read more »

Summit Search Group, a Canadian-based professional recruitment and executive search agency, has opened its eighth location in Regina, Saskatchewan. REGINA, SK –  Summit Search Group is pleased to announce the opening of its newest office at the Royal Bank Building at 2010 – 11th Avenue in downtown Regina, Saskatchewan. Summit...
read more »

WINNIPEG, Manitoba – The Future Leaders of Manitoba is now accepting nominations for its 2018 award.  On Thursday, January 25th, 2018 the Future Leaders of Manitoba will be hosting the 10th Annual Awards & Reception to honour and recognize exceptional young Manitobans who display strong leadership in their professional...
read more »

WINNIPEG: The Exchange District Biz has engaged Winnipeg-based recruitment company Summit Search Group to lead in its effort to appoint a new executive director. "With current Executive Director Brian Timmerman set to leave his role in September, it is important that we begin looking for Brian's replacement in earnest...
read more »