The Onboarding Process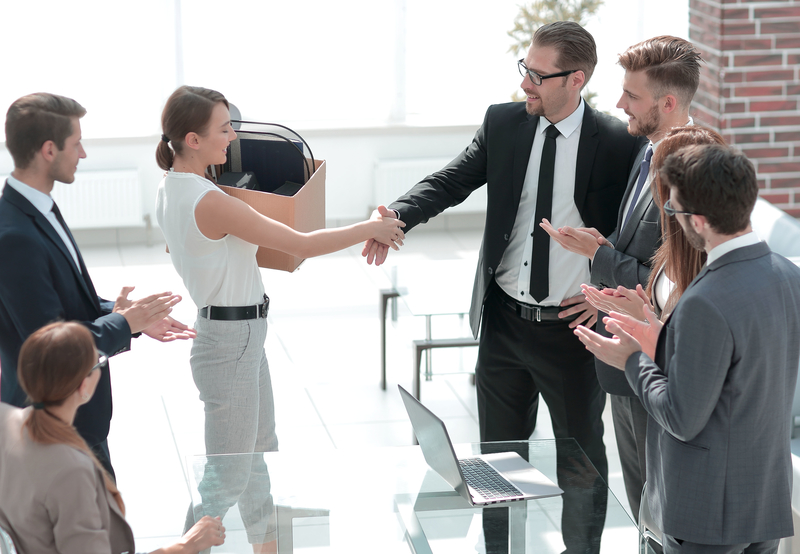 Onboarding, also known as organizational socialization, is the process of integrating a new employee with a company and its culture. The procedure may take from 8 to 12 months and involves helping a new hire gain the tools, information, knowledge, skills and behaviors needed to become an effective organizational member. It's in a company's best interests to adopt a dedicated and organized program that assimilates employees as it increases retention by 25% and improves employee performance by 11%. Ideally, the onboarding process includes formal and informal activities.
Formal Onboarding is the organized tasks and procedures that help a new employee adjust to the position. They include orientation (new hire paperwork, tour of facility, formal introduction to team members), training (video/software, in-person instruction, manuals, organizational charts), an introduction to tools used, explanation of communication channels, familiarization with task-lists/schedules, and job shadowing. 
Informal Onboarding refers to impromptu and semi-organized activities through which an employee learns the job and culture. It includes a welcome package, spontaneous coaching, informal introductions/meetings with management and colleagues, sharing aspects of company culture, emails/phone calls to check-in, lunch with coworkers, and honest feedback.
The time and cost of onboarding a new employee is an investment in your company. Employees who participate in a structured program are 69% more likely to stay with your organization for 3 years. 
A well-managed onboarding process provides ongoing communication, facilitates learning, teaches key business strategies, gauges new hire success, reinforces the company culture and is specific to the employee's department/function. Proper onboarding takes time and effort. To achieve a quick and smooth integration, schedule regular activities (formal and informal) throughout the first year to provide structure and allow feedback for your new hire.
Summit Search Group will use our experience and research capabilities to help you find the candidate you are seeking. Our process is targeted, detailed, efficient, streamlined and tailored to your needs. Contact us to find your next hire.  
References:
Job ID
City
Remuneration
Apply Online
If your qualifications are a match for this position please apply online for immediate consideration. Thank you for your application.
Position Applying For:
The Onboarding Process
*If you experience trouble submitting your resume' here, please email the recruiter directly, you can find the recruiter's email address next to photo of the recruiter above, or contact your our local office.