The Importance of the Employee Experience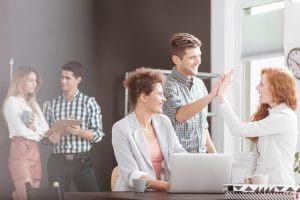 When some readers see the term "employee experience," they may assume it refers to the amount of relevant experience an employee may have in their field. However, its other meaning has become increasingly relevant in the current professional landscape, and for good reason.
Understanding the Concept
One principle that this might make us think of is "client experience." In essence, it's the overall experience a client has and their lasting impression of it after engaging with you as a company. Employee experience is very similar. As a recruitment concept, it raises very important questions. From the day they submit their application to the day they reach a top management position or move elsewhere, what interactions, experiences, spaces, and corporate philosophies defined their experience with your company? What will they take away from their time with you, and how will they regard you as an employer?
In Today's Industries
These questions are becoming more and more pertinent these days. Companies are beginning to see the benefit in actively reshaping and fine-tuning the experience they build for their employees. Why has it become such an important concept in recent years? This is likely because newer generations or talent have higher expectations of what their employers can offer them in terms of work-life balance and other factors. It's not about giving employees exactly what they want all the time, it's about knowing how to intelligently construct an experience that challenges, incentivises, and fulfills today's modern talent in lasting and effective ways.
Your Recruitment Approach
How can we practically apply this to the way we build and manage our teams? There are a few different categories that you can start from. Firstly, there is the work environment, from the way your employees collaborate to the physical conditions of the rooms they're in, whether it's lighting, the organization of the space, or others. Meanwhile, what are the latest and greatest technologies that can be used to innovate and streamline how candidates apply or how employees navigate your company? There are plenty of other factors to consider, including workload management, employee engagement, and beyond. A detailed look at your employee experience will always pay off!
A great employee experience is just one of many elements that contribute to a strong corporate culture at your company. Summit Search Group works with employers all across Canada to build truly formidable teams, so contact one of our local offices to get started!
Job ID
City
Remuneration
Apply Online
If your qualifications are a match for this position please apply online for immediate consideration. Thank you for your application.
Position Applying For:
The Importance of the Employee Experience
*If you experience trouble submitting your resume' here, please email the recruiter directly, you can find the recruiter's email address next to photo of the recruiter above, or contact your our local office.