Summit Search Group Partners with 1JustCity on Pro Bono Search
July 2022.  We are pleased to announce that Summit Search Group has partnered with 1JustCity on their search for their new Executive Director in Winnipeg, Manitoba.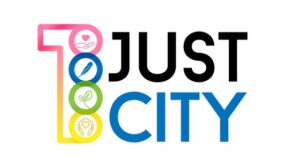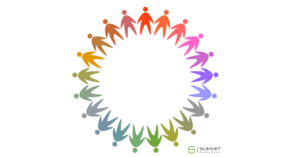 In January 2022, Summit Search Group launched our inaugural pro bono executive search initiative for nonprofit organizations in Manitoba in support of identifying a new senior professional to help advance their mission. Every year, the Summit Search Group Winnipeg team will provide a pro bono search for a local Manitoba nonprofit organization.
Summit Search Group began accepting Request for Proposals (RFP) on January 24, 2022 and received a number of responses from mission-driven organizations. Applications were thoroughly reviewed by a panel of Summit Search Group team members and informational interviews were held with a shortlist of organizations that matched the eligibility criteria.
After a thorough review and informational interview process, Summit Search Group selected 1JustCity and will lead the process of recruiting their new Executive Director.
1JustCity's mission is to strengthen and sustain social justice work in Winnipeg through the financial support of its member charities. They do this by loving the underloved. This looks like a pair of socks, a warm place to sleep, someone who is always happy to see you, just as you are.
The new Executive Director will be responsible for the fundraising and operations of the various sites, plus supporting an affiliated site with staffing, funding and other resources. This is a true Executive Director position, with a focus on human resources, finances, funders, donors and operations. The successful candidate must be rooted in social justice and be ready to be flexible, creative and adaptable.
For more information on the opportunity, please visit: https://summitsearchgroup.com/job/executive-director-winnipeg-mb-w1019/
To discuss the Pro Bono Search initiative or for any additional questions or information, please contact Matt Erhard, Managing Partner at Summit Search Group at [email protected] or (204) 926-8896.
About Summit Search Group
Summit Search Group is a leading national professional recruitment firm committed to helping great employers hire smart, motivated people, while advancing the career objectives of candidates.
Our firm has a long, successful, and proven track record of facilitating search processes for organizations across all industry sectors.  We have deep industry knowledge as well as strong executive search experience. Summit Search Group fosters a collaborative culture that drives positive business results, supported by our national presence and regional expertise across our eight Canadian offices.
We ensure that diversity and inclusion principles are integrated in our approach, addressing the impact of conscious and unconscious bias throughout the recruitment process. We are employer partners of the Canadian Centre for Diversity and Inclusion (CCDI), members of the prestigious 30% Club, and a Partner to Winnipeg's Indigenous Accord.  Learn more at www.summitsearchgroup.com
###
For up-to-date information about searches, events and news please follow Summit Search Group on Facebook, Twitter, and LinkedIn.
Job ID
City
Remuneration
Apply Online
If your qualifications are a match for this position please apply online for immediate consideration. Thank you for your application.
Position Applying For:
Summit Search Group Partners with 1JustCity on Pro Bono Search
*If you experience trouble submitting your resume' here, please email the recruiter directly, you can find the recruiter's email address next to photo of the recruiter above, or contact your our local office.