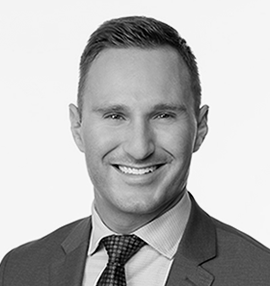 Matt Erhard
Managing Partner
Matt Erhard is the Managing Partner of Summit Search Group and is focused on the placement of professional and executive candidates in senior-level roles in Manitoba and Saskatchewan.  Matt's area of expertise has been in identifying and recruiting high-level performers in sales, marketing, operations, management, non-profit, and executive search.
Trusted and valued, passionate about his work and committed to his clients' success, Matt is often called on to speak about a broad range of issues related to the strategic acquisition of talent and its impact on organizations and on their ability to achieve and exceed goals and objectives. Matt has built a reputation of excellence and has served on several community non-profit and not-for-profit boards.
Matt was recently appointed as Honorary Consul of Switzerland in Winnipeg by The Federal Department of Foreign Affairs in Bern and Global Affairs Canada in Ottawa. Matt is currently Vice-Chair of the board of the Exchange District BIZ, served as chair of the board KidSport Winnipeg, is the past-president of The Future Leaders of Manitoba and involved in various other non-profit organizations including The Winnipeg Foundation and the Whiteshell Advisory Board.
Matt holds an Honours Bachelor of Commerce from the Asper School of Business at the University of Manitoba and has taken advanced education through the Association of Executive Search and Leadership Consultants (AESC).
"Hiring is the most important people function you have. Everyday, we are entrusted by our clients and candidates to deliver services that strengthen businesses, advance careers, and improve lives. Important to me is knowing that when our work is done, we leave our customers better positioned to accomplish their goals and achieve their dreams."  – Matt Erhard
MY BUSINESS MAGAZINE Feature: Matt Erhard, Professional & Executive Recruiter
I'm a recruiter, and my clients who hire the best have the same 5 strategies
Matt Erhard appointed Honorary Consul of Switzerland in Winnipeg
Industry Insiders: Matt Erhard on Recruitment in the Non-profit Sector
Why Your Company Needs a Recruitment Plan. Now.