New CEO of Habitat for Humanity Manitoba Announced
Summit Search Group is pleased to share the appointment news of Jamie Hall, an executive search led by Matt Erhard, Managing Partner. 
One of Manitoba's most visible and highly regarded organizations, Habitat for Humanity Manitoba, has completed an extensive CEO executive search process led by Summit Search Group which worked closely with the Board of Directors of Habitat for Humanity Manitoba. Jamie Hall has been named the new Chief Executive Officer (CEO).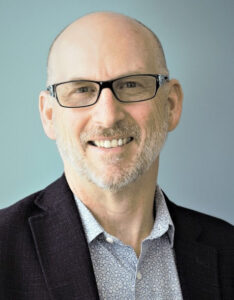 The following article was originally posted on Habitat.mb.ca
Winnipeg, MANITOBA – The Board of Directors of Habitat for Humanity Manitoba is pleased to announce the appointment of Jamie Hall, P.Eng., MBA to the position of Chief Executive Officer (CEO) of Habitat for Humanity Manitoba, effective July 24, 2023.
"Jamie has a wonderful combination of leadership, education, experience, accomplishment and presence. We are delighted that he has agreed to be our next CEO," said Heather Medwick, Board Chair, Habitat for Humanity Manitoba.
Following a distinguished career with Manitoba Hydro in a variety of leadership roles, Jamie served for the last nine years as the Chief Operating Officer of SAFE Work Manitoba, a division of the Workers Compensation Board.
Jamie has served since 2011 as a Sessional Instructor in the MBA program offered at the Asper School of Business at the University of Manitoba. His course focuses on business ethics and responsible executive behaviour in today's business environment. He is also a guest lecturer in the Faculty of Engineering at the U of M and an instructor in the Ethics and Integrity in Construction program offered by the Winnipeg Construction Association.
"Service to others has been a central theme in my life and I have sought out many roles, both corporate and volunteer, that involve strong collaborative working relationships," said Jamie "I consider myself to be a servant leader who nurtures inclusiveness and collaboration. It is truly an honour to be selected to lead this important and prestigious organization."
Jamie will succeed Sandy Hopkins, who is retiring from the CEO position after 17 years at the end of July.
—
Summit Search Group worked closely with the Chair and Board of Directors of Habitat for Humanity Manitoba, along with consultations led by Summit Search Group with various stakeholders.
This national executive search is another example of the high profile C-suite level work Summit Search Group has conducted for more than 20-years. The firm is known for its ability to work effectively with Boards and Selection Committees in creating a proactive search process which creates a diverse slate of well qualified candidate for senior leadership roles.
—
About Habitat for Humanity Manitoba
Habitat for Humanity Manitoba (Habitat Manitoba) brings communities together to help families build strength, stability and independence through affordable homeownership. Habitat homeowners provide a solid foundation for better, healthier lives in Canada and around the world. Since 1987, Habitat Manitoba has collaborated with local businesses, organizations, groups and thousands of dedicated volunteers to build homes for over 500 families in the province and Kenora, Ontario. Learn more at habitat.mb.ca.
About Summit Search Group
Summit Search Group is a leading national professional recruitment firm committed to helping great employers hire smart, motivated people, while advancing the career objectives of candidates.
Our firm has a long, successful, and proven track record of facilitating search processes for organizations across all industry sectors.  We have deep industry knowledge as well as strong executive search experience. Summit Search Group fosters a collaborative culture that drives positive business results, supported by our national presence and regional expertise across our eight Canadian offices.
We ensure that diversity and inclusion principles are integrated in our approach, addressing the impact of conscious and unconscious bias throughout the recruitment process. We are employer partners of the Canadian Centre for Diversity and Inclusion (CCDI), members of the prestigious 30% Club, and a Partner to Winnipeg's Indigenous Accord.  Learn more at www.summitsearchgroup.com
For any inquiries, please contact Matt Erhard, Managing Partner at Summit Search Group at [email protected] or (204) 926-8896.
###
For up-to-date information about searches, events and news please follow Summit Search Group on Facebook, Twitter, and LinkedIn.
Job ID
City
Remuneration
Apply Online
If your qualifications are a match for this position please apply online for immediate consideration. Thank you for your application.
Position Applying For:
New CEO of Habitat for Humanity Manitoba Announced
*If you experience trouble submitting your resume' here, please email the recruiter directly, you can find the recruiter's email address next to photo of the recruiter above, or contact your our local office.