3 Underrated Job Search Tips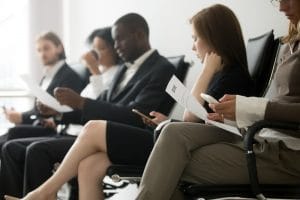 There's no single piece of advice that will guarantee you your dream job, but staying open to an input will always help you sharpen your job search practices. Some tips are more obvious than others, so let's take a look at a few that typically aren't addressed as often as they should be.
Go Beyond Instant Gratification
You don't have to go far to find someone who will tell you to follow your dreams, focus on your passion, and do what you love. This type of thinking is essential if you want to develop a truly fulfilling career, but that doesn't mean that these goals should entirely dominate your professional journey. If you only pursue positions that match up to your immediate passions, you could miss out on discovering new interests and forging new skills. Further, your passions themselves may complexify and evolve over time. Think in the long term and consider not just how a job can gratify you now, but how it can shape you as you move forward.
Develop Your Listening Skills
Whether you're in an interview, giving a presentation, or negotiating a raise or promotion during a review, speaking skills are indispensable. That being said, both novice job seekers and accomplished professionals alike are prone to forget the importance of listening. Anyone conducting a skillful interview will be looking for this in the way you engage in discussion, as it will always factor into your work. Clients and partners need to know that they're heard, superiors need to know that they're understood, and eventually, subordinates will need to feel that their needs and concerns are known. It's a core part of functioning in the professional world.
Openings Aren't Everything
As a job candidate, your first instinct is probably to look for open positions that are relevant to your interests, goals, and experience. If you focus too much on these, however, you could miss out on other pivotal opportunities. For instance, if someone at a company you admire is occupying a position you can see yourself in one day, reach out to that person. Learn from them about their responsibilities, the culture of the company, and more. When you establish this line of communication with the right people, you just might end up with the kind of connection that pull you to the front of the line when a position does open up.
A good professional knows that there are always new ways to learn and develop. Job seeking is a skill in and of itself, but this skill will only become sharper when you fully utilize the resources at hand. That's where we come in. Go ahead and try the Summit Search Group job portal today!
Job ID
City
Remuneration
Apply Online
If your qualifications are a match for this position please apply online for immediate consideration. Thank you for your application.
Position Applying For:
3 Underrated Job Search Tips
*If you experience trouble submitting your resume' here, please email the recruiter directly, you can find the recruiter's email address next to photo of the recruiter above, or contact your our local office.