Difficulties in Your Job Search and How To Overcome Them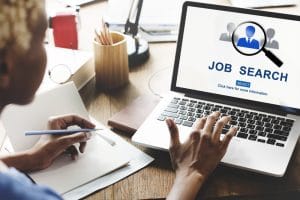 The path to a great career is not an easy or carefree one. Building a truly fulfilling professional life takes a lot of time and hard work, not to mention plenty of speed bumps and troublesome hitches along the way. Here are a few common examples and how you can navigate them.
The Discouraging Rejection
Anyone who has ever sought a job has experienced rejection. Even despite your shining resume, your exemplary cover letter, your spotless record with previous employers, and a near-perfect interview, that rejection email (or no email at all) is still a possibility. This may take a lot out of you, as it can weigh heavy on your self-confidence, but the best way to deal with it is to acknowledge that it can happen to anyone. Whether it's because you weren't the best candidate or a more circumstantial reason, you're better off taking it in stride and keeping your eyes on the next possibility!
Branding Yourself
Unless you're a highly sought-after specialist in a very small professional community, standing out amongst your fellow candidates can be a daunting task. The goal here is to establish a brand for yourself that is not only attractive to employers, but is also backed up with attributes that few others can lay claim to. That's right, it's not just about having a compelling LinkedIn, or writing an interesting blog, it's about letting your unique voice as a professional shine through. The key to this lies in highlighting the things about yourself that your employers remember most fondly about your time with them, both as a professional and a human being.
A Curveball Interview
With enough dedication, it's possible to sharpen your interview skills in such a way that you'll be ready for just about anything. One key strategy is, ironically, not to over-prepare! The essentials are undeniable: do your research on the company, know how to articulate your abilities and goals, and dress and present yourself accordingly. However, don't try to outsmart your interviewer. If you're asked a question you're not expecting, answer it genuinely and with conviction. Think on your toes without seeming insincere and you'll make a better impression!
Your search will be considerably less challenging when you have someone to connect you to employers you are truly compatible with. Summit Search Group is the Canadian employment agency who can make that happen for you, so get started with our job search portal today!
Job ID
City
Remuneration
Apply Online
If your qualifications are a match for this position please apply online for immediate consideration. Thank you for your application.
Position Applying For:
Difficulties in Your Job Search and How To Overcome Them
*If you experience trouble submitting your resume' here, please email the recruiter directly, you can find the recruiter's email address next to photo of the recruiter above, or contact your our local office.