Your Summer Job: Avoiding Common Mistakes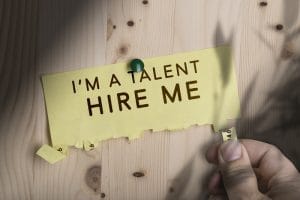 For many companies across various industries, the job market can get pretty busy during summer. This is especially true for seasonal work, most often filled by students or recent graduates. If this is you, there are plenty of common pitfalls that you should be sure to avoid!
During Your Search
The atmosphere of summer can affect your job search in a number of ways. On one hand, it can boost your energy and confidence, but on the other, it can tempt you to relax your professionalism, possibly to a fault. How you present yourself at an interview is pivotal, so clothing items like shorts and open-toed shoes are still out of the question. You might have a looser schedule now that you don't have class, but you should maintain time management practices as if you were still in session. This way you can stay punctual and efficiently coordinate your efforts when working on application materials.
On the Job
Even if your search has paid off and you've landed a great summer gig, a few missteps are still liable to happen. When engaged in seasonal work, many young professionals treat these positions casually, as though they're less important because they're not permanent. This can can take a serious toll on the impression you make on your employers, compromising your ability to make useful connections and closing doors both within and outside the company. Acting as though you're "above" your work just because you're a summer hire could very well come back to haunt you. When you're part of a team, you're part of a team.
Forward Thinking
Taking your work seriously regardless of its duration goes hand-in-hand with being proactive and considering your overall development as a professional. When holding a summer job or internship, ask yourself how you can make the most of it. What opportunities can it provide? Who can you look to as a mentor? What can it teach you about your field? These are some of the most valuable things you can take away from seasonal work during summer. It's not just a way to pay the rent while you revel in your freedom from the classroom, it's a crucial step in shaping your network, your skills, and your future!
The summer job or internship is a right of passage for countless young professionals out there. What kind of work do you have your eye on? Summit Search Group is dedicated to channelling your ambition and connecting you with the right employers. Try our job search portal today!
Job ID
City
Remuneration
Apply Online
If your qualifications are a match for this position please apply online for immediate consideration. Thank you for your application.
Position Applying For:
Your Summer Job: Avoiding Common Mistakes
*If you experience trouble submitting your resume' here, please email the recruiter directly, you can find the recruiter's email address next to photo of the recruiter above, or contact your our local office.