Workplace Resources During The Coronavirus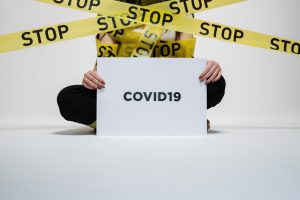 The health and welfare of our clients, candidates, colleagues and community are our foremost considerations as the global coronavirus (COVID-19) pandemic continues to unfold.
Having the right talent in place is more important than ever during times of upheaval and uncertainty.
We have put together a list of workplace resources for employers during the Coronavirus crisis.  Do not hesitate to contact one of our recruitment consultants for any advice on hiring, recruitment challenges, employer preparedness, or general guidance.

General Resources 

Remote Work Resources
Additional Resources 
If there are any resources we missed, please contact us at [email protected]. We're here for you. And we want to work alongside you. Stay safe and take care.
About Summit Search Group
Summit Search Group is a leading national professional recruitment firm committed to helping great employers hire smart, motivated people to advance both the bottom line and individual career goals.
Summit Search Group fosters a collaborative culture that drives positive business results. The work ethic at Summit can be summed up in one word: tenacious. We sort, sift and dig through our professional networks, our industry connections and our customized database of qualified candidates with a single purpose: to find the best candidates for our clients.
We're constantly refining our processes to meet and exceed expectations. This gives us a competitive edge that sets us apart from the rest, and we've earned the role of the trusted partner from our clients.
Job ID
City
Remuneration
Apply Online
If your qualifications are a match for this position please apply online for immediate consideration. Thank you for your application.
Position Applying For:
Workplace Resources During The Coronavirus
*If you experience trouble submitting your resume' here, please email the recruiter directly, you can find the recruiter's email address next to photo of the recruiter above, or contact your our local office.