Why Having a Mentor Is so Important for Your Career
Throughout the course of your professional life, you'll make a number of self-directed and autonomous decisions to build the ideal career. It's an important skill to have, but there is also tremendous value in learning from the decisions of others.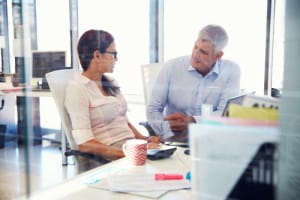 What Constitutes a Mentorship?
A career mentor is a particular kind of acquaintance who, ideally, has been operating in your field of work for most of their life and can help guide you towards success. It can be someone you've met through the company your work for, someone you are linked up with through a mentorship networking program, or a range of other circumstances. The key is that this person offers you a well-versed perspective on your industry, providing you with inspiration, motivation, and indispensable knowledge.
How Can They Help You Succeed?
While it may sound like a strange thought, it actually is possible to be too independent. A mentor can help improve your professional journey by introducing you to concepts and values that you won't find on the internet or in traditional education. The right mentor has accumulated many years' worth of experiences, each one teaching them something singular and unique about the nuances of their work. Having a one-on-one dynamic makes this system even more beneficial, as the better the two of you know one another, the better you can communicate about what there is to be learned.
Finding Your Mentor
As mentioned, sometimes a professional or a job seeker finds a mentor through a mentorship program. These are quite common, but if you're referred to someone with whom you have friends or associates in common, this is great too. More important than how you find your mentor is what traits you look for in them. They should of course be someone you get along well with, and if they play a specific role in your industry that you aspire towards, this is even better. Above all, your mentor should be someone you respect. If a person you know meets these criteria, asking them to be your mentor could be a significant step in your path to a better career!
Summit Search is here to get your professional journey off on the right foot. Our system can help you zero in on the job that's perfect for you, so head to the job search portal to get started!
Job ID
City
Remuneration
Apply Online
If your qualifications are a match for this position please apply online for immediate consideration. Thank you for your application.
Position Applying For:
Why Having a Mentor Is so Important for Your Career
*If you experience trouble submitting your resume' here, please email the recruiter directly, you can find the recruiter's email address next to photo of the recruiter above, or contact your our local office.