We've Matched You With Your Dream Job! Here's How to Get Off to a Great Start
There's no feeling like it: you've landed a new job and it's the perfect match. Before long, however, you'll remember that you have a lot to adjust to in a new environment and that first impressions are everything. Here are a few ways you can get settled properly and let your employer know they've made the right choice.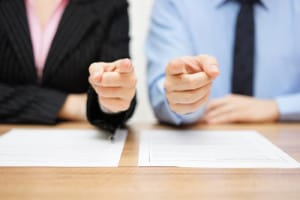 How Things Work and How You Factor In
The way each company operates is like a language. The more fluent you become in speaking that language, the better. Just as important as knowing your own responsibilities is knowing how you factor into the company as a whole. In the scheme of a typical project or transaction, how does everything work? What happens around you and how does that link up to your department? In what ways do others rely on you and what can you do to make their work easier? Get an idea of the workflows of your colleagues so that you can bear them in mind. They'll appreciate it!
Having a Good Dialogue
Speaking with your supervisor about a few things when you start is a great way to get more comfortable. What will they expect you to accomplish during your first few months? What are some examples of common mistakes made by others in your position? This means you're expressing a genuine desire to become an expert in your responsibilities as early as possible. Get to know the rest of the management team and get recommendations on who you should introduce yourself to. The less distance between you and those who are influencing you, the better.
Stay Sincere, Stay Engaged
While this is your dream job, sometimes things may seem to get routine and the honeymoon phase will be over. Difficulties may arise, or you may find there's a colleague or two that you don't see eye-to-eye with. Don't let this stifle your momentum! These are natural parts of any job experience. Get creative about how you contribute and how you interact with others. Start each day by having great conversations. Learn something new about the company or the people on your team. You just may find that you're in the right place and have a lot to look forward to!
Haven't yet landed that dream job? Summit Search Group is here to help. Get started with our job search portal or send your resume to the office nearest you today!
Job ID
City
Remuneration
Apply Online
If your qualifications are a match for this position please apply online for immediate consideration. Thank you for your application.
Position Applying For:
We've Matched You With Your Dream Job! Here's How to Get Off to a Great Start
*If you experience trouble submitting your resume' here, please email the recruiter directly, you can find the recruiter's email address next to photo of the recruiter above, or contact your our local office.