Using Social Media in Your Job Search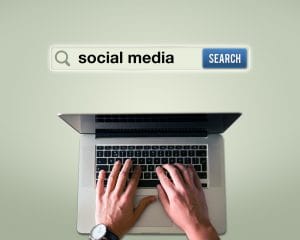 Social media has been integrated into our daily lives for all kinds of purposes. Businesses, students, and jobseekers alike are able to leverage this powerful set of tools to achieve success every day. So how can you get the most out of it in the development of your career?
Know Your Options
Understanding today's social media possibilities is a twofold process: it involves both being aware of what platforms are available and understanding the finer details behind how they operate. If you think that simply knowing what's out there is enough, think again! Build a list of goals that will determine your path to a great job, do your research on how today's platforms function, and discern which of them are most fit to help you achieve each goal. Need to expand your network in a professional setting? LinkedIn will get the job done. Need to build a more distinctive visual and intellectual brand? Integrate your social profiles with a blog!
Know Your Dos and Don'ts
As versatile and powerful as social media can be, it's certainly not foolproof. Before you dive into a full-blown social networking frenzy, think carefully. Your profiles should reflect your identity as not only a well-rounded professional, but a well-rounded individual. Be mindful of how you present yourself, as it's not uncommon for employers to examine the social media presence of candidates to get a sense of their personalities. At the same time, avoid constructing a persona which suggests that you only care about your career and only speak in professional rhetoric. Employers look for passionate, communicative, balanced candidates.
Stay Creative
Sometimes it's easy to get too caught up in the technical strategy of social media and forget how much creative potential it holds. As mentioned above, blogging is a powerful example of how you can brand yourself as a candidate and let others know that you're enthusiastic and knowledgeable about your field. When linking to this content via Facebook or Twitter or using LinkedIn's wide range of content-focused features, you can engage directly with those who comprise your network in truly impressive ways. This is the kind of dedication that employers love to see.
How do you use social media to enhance your professional life? As one of Canada's top employment agencies, Summit Search Group can assist you with this and many other aspects of your journey towards a better career. To get started, try our job search portal today!
Job ID
City
Remuneration
Apply Online
If your qualifications are a match for this position please apply online for immediate consideration. Thank you for your application.
Position Applying For:
Using Social Media in Your Job Search
*If you experience trouble submitting your resume' here, please email the recruiter directly, you can find the recruiter's email address next to photo of the recruiter above, or contact your our local office.