Understanding Seasonal Hiring Trends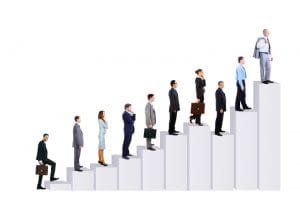 Everything is seasonal, whether it's tourism, shopping trends, or factors in the professional world. As a job seeker, it's important to understand how dynamic your economic environment can be. There's a lot to bear in mind, but here are a few core considerations to start with.
Basic Overview
Things like hard work, self-awareness, and initiative are core to your success as a professional. That being said, there is one factor that is underestimated all too often: timing. If you play your cards right and land your resume on the desk of the right person at the moment that they need you, the probability of securing that job will be better. This can only be done when you have a solid understanding of how your industry is affected by shifting circumstances throughout the year. While it's never a good time to grind your job search to a halt, it's important to know when your chances are working for or against you.
Slow Going
When it comes to slow-moving moments in recruitment, one month to pay particular attention to is July. This is peak vacation time for many professionals, including hiring managers, and even in the tourism industry most of the recruitment has already taken place. You may therefore have difficulty pinning someone down. This doesn't mean you should slow your efforts, but instead that you should stay on your feet and avoid putting all your chips down on a job that you're applying for during this time. Meanwhile, a lot of job seekers also take this time off, so it could be a good opportunity to take advantage of relatively low competition.
On the Upswing
The only thing more useful than predicting a slump is knowing a sweet spot. From February to April, hiring increases as employers have gotten a chance to pick up steam after the first month of the year. In September and October, employers are looking to get new recruits onboard before the holidays hit, especially as they've gathered enough financial information from the first three quarters of the year to make key managerial and budgetary decisions. Ups and downs in hiring activity can't be predicted across all industries with complete precision, so don't forget that everything will depend on the nuances of your field!
It's easy to take a bare-bones approach to job hunting by ignoring all the details and hoping that you'll land the job you want. The more driven candidates out there, however, know that this just isn't enough. Take command of your resources and try the Summit Search job portal today!
Job ID
City
Remuneration
Apply Online
If your qualifications are a match for this position please apply online for immediate consideration. Thank you for your application.
Position Applying For:
Understanding Seasonal Hiring Trends
*If you experience trouble submitting your resume' here, please email the recruiter directly, you can find the recruiter's email address next to photo of the recruiter above, or contact your our local office.