Transforming and Revitalizing Your Company Culture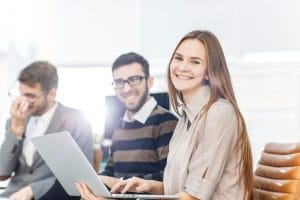 Building a business takes time, and so does developing a healthy and appealing company culture. However, it would be a mistake to assume that this process can ever be "complete." Sometimes it's necessary to reassess and reinvent your company culture to keep things fresh.
Knowing When It's Time
Before you can start this process, you'll need to know how to recognize when your company might need an overhaul of its culture. In some cases, its current state may be actively harming your workplace, whether it creates difficulty in attracting and securing the right candidates or produces issues with workplace morale. It can always be helpful to look at your company culture when diagnosing significant problems. On the other hand, it could simply be that your culture is a little outdated, not competitive enough, or just not reaching the full potential that you have in mind. In any case, there's no shame in admitting it's time, and you shouldn't put it off!
Understanding Your Environment
First of all, your plan to reinvent your company culture needs to be carefully realized and fully actionable. It should be complete with specific criticisms of its current state and concrete goals to address them. In addition to this, it's essential to be well-informed on how company culture is changing in your industry at large. What are the most successful businesses doing to adjust to new standards and expectations from candidates? Whether it's the rise of the open-concept office to novel strategies for team-building and communication, it will very often benefit you to balance tried-and-true company culture principles with emerging ideas.
Looking to Your Workforce
There are few things more important than listening to your workforce. Do you have an effective feedback system in place, and do your employees feel confident that they can reach out to your with their concerns and will be heard? Reinventing your company culture won't be as successful an endeavour as it can be if you don't know where you're falling short. Not only this, but you should pay attention to what is important to candidates, especially those who choose another company over yours. Be perceptive and revitalize the environment of your business accordingly!
Is your company in need of a culture shakeup? One of the most important parts of shaping this aspect of your business is your recruitment. With a professional employment agency there to help, you'll have this well under control. Get in touch with a Summit office near you today!
Job ID
City
Remuneration
Apply Online
If your qualifications are a match for this position please apply online for immediate consideration. Thank you for your application.
Position Applying For:
Transforming and Revitalizing Your Company Culture
*If you experience trouble submitting your resume' here, please email the recruiter directly, you can find the recruiter's email address next to photo of the recruiter above, or contact your our local office.