Top Five Ways to Accelerate Your Career in 2016
A new year has finally begun, which means you've probably come up with a few personal resolutions. So how about your career? Here are five ways you can reform your approach and accelerate the progression of your profession in 2016!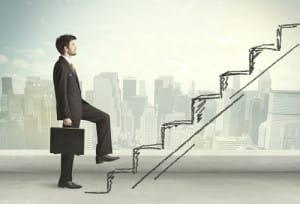 Diversify Your Efforts
It's important to be as efficient as possible within the scope of what's expected of you, but this doesn't mean you have to limit yourself. Try to spend a good amount of time gaining experience in tasks and operations that will diversify your expertise. It will pay off later on!
Display the Desire to Learn
Employers like to see that you're genuinely compelled by your field and the inner workings of the industry. Naturally, you don't want to get too nosy about company business that may be confidential, but if it's evident that you have a thirst for knowledge and are eager to see the big picture, your supervisors will notice.
Get to Know Key People
Specified skills will only get you so far without forming lasting relationships with influential professionals in your industry. Approach this in a way that avoids conveying a sense of opportunism or false familiarity. Find key people with whom you genuinely see eye-to-eye. If you don't actually enjoy speaking to or learning from them, that vital sense of community and comradery just isn't there!
Use the Tools at Hand
Internet-based technologies can always help you display your passion and expertise. Remain active on social media and try writing a blog! This will show others how effective you are at organizing and communicating information. Get creative and find as many ways as possible to both produce and share content within your industry. It's an excellent way to get noticed.
Stay Healthy
This is easy to lose sight of when the workload builds up and you have your eyes set on that promotion. In the long run, you will be able to work harder and produce more efficient, high-quality results when you are well-rested and in good shape. Keep your body healthy and your brain will follow. Combine this with all that ambition and you've got an accelerated career!
Summit Search Group strives to be an agency you can rely on. If you have a desire to take your career to new heights this year and beyond, be sure to submit your resume or try our job search form. Your dream job could be closer than you think!
Job ID
City
Remuneration
Apply Online
If your qualifications are a match for this position please apply online for immediate consideration. Thank you for your application.
Position Applying For:
Top Five Ways to Accelerate Your Career in 2016
*If you experience trouble submitting your resume' here, please email the recruiter directly, you can find the recruiter's email address next to photo of the recruiter above, or contact your our local office.