Tips for Seeking a Job After You Graduate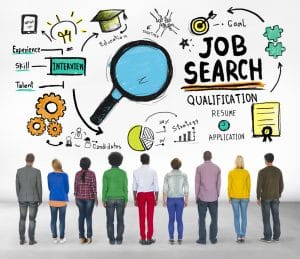 Graduating from college or university is an important moment in the course of your life, especially when it comes to your professional journey. It's a critical moment when your job search goes into full gear, so let's look at a few key considerations that will help you get it right.
Be Proactive, Be Prepared
Whether it's within your career or in any other context, the goals you set become far more feasible when you get started on the right foot. There couldn't be a better example than post-graduation job hunting. Don't wait until you have your diploma to get your search into gear. If you manage your time effectively towards the end of your degree, you'll be able to do some preliminary research within your industry, write down a list of career goals, make an assessment of your current network and connections, and more.
Quality Over Quantity
Many graduates are prone to assume that hastily producing a large quantity of job applications and cover letters will land them with a good offer if they do it long enough. This isn't a very wise approach, and it often pops up as a mistake in combination with a failure to be proactive. The more research you've done, the more detailed your understanding is of the industry. That means you can craft applications for each of the type of job and company culture you know you're a great fit for. Don't forget that it's generally bad practice to send out a one-job-fits-all résumé rather than tailoring your materials to each position.
Know Yourself and Your Resources
What did you study? What are your strengths? What aspects of your work ethic need improvement? As you exit postsecondary education, knowing yourself as a professional is absolutely essential. You'll have no way to accurately represent yourself to potential employers if you don't have a good grasp in this area. Further, your search will surely fall flat if you don't have a keen awareness of the job search resources at your disposal. LinkedIn, job fairs, and employment agencies will all lend you an excellent helping hand, so get out there and explore!
Bear these tips in mind if you're starting your final year this fall, and also be sure to stay engaged with your network! If you want to get a head start on your search, there are many resources out there to help you. Give the Summit Search job portal a try today!
Job ID
City
Remuneration
Apply Online
If your qualifications are a match for this position please apply online for immediate consideration. Thank you for your application.
Position Applying For:
Tips for Seeking a Job After You Graduate
*If you experience trouble submitting your resume' here, please email the recruiter directly, you can find the recruiter's email address next to photo of the recruiter above, or contact your our local office.