Summit Search | Industrial and Technical Opportunities in Edmonton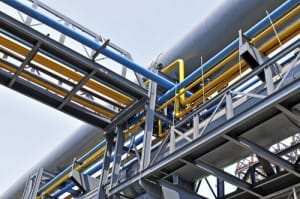 If you're looking for employment in the Edmonton area, it can be difficult to find opportunities that suit your skill set. In some cases, there might be so many options that it becomes difficult to sort through all your opportunities to narrow it down to options that are best for you.
As an employer, it makes sense to list any job opportunities with your company in a place where the most potential suitors can easily look over those opportunities and throw their name in the hat if they're interested.
At Summit Search, we pride ourselves on connecting employers with potential employees. We know that it can be difficult to find good help from the standpoint of the employer, and it can be challenging to find employment opportunities if you're looking for a new job. We try to take a lot of the guess work out of this search process.
Currently, there are a number of different employment options available in the Edmonton area. Here are a few great opportunities currently available in the industrial and technical fields:
Sales Representative – Oil and Gas
Our client for this position is a well-established leader in the global power industry. They are looking for a Drilling Market Sales Representative to join their experienced team. The eventual hire will be responsible for developing market share and support for products sold in Western Canada's drilling market.
The ideal candidate for this position would have at least five years of experience in and knowledge of the energy industry, preferably in the area of power generation and with engine experience. Additionally, the desired candidate would have a background in drilling/technical work, as well as mechanical or operational experience in the energy sector.
For more information on this listing, please visit the full listing here.
Industrial Sales Representative
Our client for this position has more than 40 years of experience in the industrial and construction industries. Their vast product selection, expert service technicians, and commitment to innovation has made them one of the most highly sought after dealers in their industry.
The eventual hire for this position will be part of a larger sales team that's responsible for building and maintaining sustainable relationships with customers and contractors. This position will require about 50-70% travel around Northern Alberta and Saskatchewan to meet with clients,
For more information, please visit the full listing here.
Sales Coordinator/Analyst
The client for this position is the leading manufacturer of heavy transportation equipment for the oilfield, heavy haul transport, construction, and logging industries in Edmonton. This company is looking for a Sales Coordinator/Analyst to help them continue their unprecedented sales growth.
The ideal candidate for this position will have knowledge and experience in the transportation or industrial equipment industries. In addition, a post-secondary education is preferred and the ideal candidate will have previous experience with inside sales, outside sales, or marketing. Our client is also looking for someone with great interpersonal skills and a working knowledge of AutoCAD.
For more information, please visit the full listing here.
Sources
https://summitsearchgroup.com/search/?category=140&c=Edmonton
Job ID
City
Remuneration
Apply Online
If your qualifications are a match for this position please apply online for immediate consideration. Thank you for your application.
Position Applying For:
Summit Search | Industrial and Technical Opportunities in Edmonton
*If you experience trouble submitting your resume' here, please email the recruiter directly, you can find the recruiter's email address next to photo of the recruiter above, or contact your our local office.