Business Development Opportunities in Calgary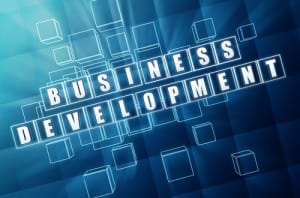 At Summit Search, our goal is to match employers with recruits in the hopes of finding matches that leave both sides feeling great about working together in the future.
We want to make sure that our employers are committed to helping our recruits advance their individual career goals, while still being able to maintain a solid bottom line.
Our "tenacious" services have helped us earn a high level of trust as the leading professional and executive recruiting agency in Canada.
We work diligently to provide high-quality opportunities for all of our recruits. In turn, we hope to provide our clients with extremely smart, highly motivated employees.
Careers in Calgary
Currently, we have a great number of openings available throughout all of Canada. This month we are highlight a few business development opportunities based in Calgary.
This listing is for a client that is the established leader in the creation and organization of tradeshows, events and conferences that bring together members of the oil and gas industry.
The person who is eventually hired for this position will be responsible for selling event space, sponsorships, and digital opportunities to our existing clients, as well as searching for potential new clients within the company's target market.
This is opportunity will involve experience with both domestic and international events in an industry that is dynamic and currently experiencing growth.
A minimum of two years experience in B2B sales is required to qualify for this job listing.
This company is in an exciting phase of growth and expansion. They are looking to add additional members to the team that is currently located in Calgary.
They are looking for a senior-level executive that has the ability to obtain, increase, and maintain revenue streams for their company. They are largely expecting these additional revenue streams to come from sales to large, mid-market, and Enterprise accounts.
The eventual hire will be responsible for growing the company's presence in the Calgary market, thereby increasing the company's competitiveness in that specific market place.
A University degree, as well as five to seven years of experience in sales, is required to quality for this job listing.
This company is looking for a high energy, social and communicate individual to foster new strategic relationships and increase sales in the Southern Alberta. This company focuses on the oil and gas enterprise business market.
By providing superior customer service, prospecting, and engaging in innovate and strategic planning, the eventual Enterprise Account Manager will partner with a wide variety of accounts to provide the company with effective business solutions.
A university degree or equivalent expertise is required to qualify for this job listing.
If you are interested in any of the three amazing opportunities listed above, simply click on the job title to read more about that job listing. You will find information on desired qualifications, preferred skills, salary and benefits, and much more.
By Bruce Proctor  Join me on Google+
Job ID
City
Remuneration
Apply Online
If your qualifications are a match for this position please apply online for immediate consideration. Thank you for your application.
Position Applying For:
Business Development Opportunities in Calgary
*If you experience trouble submitting your resume' here, please email the recruiter directly, you can find the recruiter's email address next to photo of the recruiter above, or contact your our local office.