Benefits of Partnering with a Recruitment Agency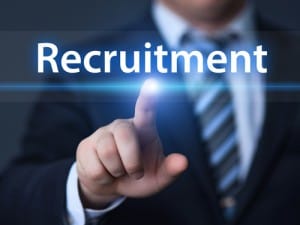 For many companies, conducting an internal hiring process can be extremely costly and time-consuming. In some cases, the hiring process takes upper level management employees away from the other important and necessary tasks that should be receiving their attention.
As your organization grows and expands, the internal hiring process will only become more and more complex. Many companies have greatly benefited from partnering with an external recruitment agency.
So, what value can an effective partnership with a recruitment agency bring to your business?
Here are a few ways in which partnering with a recruitment agency can help your company maximize your overall productivity:
Most companies have a set of clearly defined core competencies. For example, if your company operates in the tourism industry, your core competency might be delivering relaxing and refreshing leisure experiences.
For recruitment agencies, their core competency is finding the right people for the right job. Recruitment agencies are experienced with interviewing and examining potential job candidates in order to ensure that you find the right fit to fill the position in question.
For most companies, the first step in the hiring process is compiling a comprehensive list of potential candidates for the job. This can be an incredibly tedious task just to get things started.
A recruitment agency maintains an existing pool of workers at all times. In this way, when a position opens up they don't have to waste time compiling resumes. They can immediately begin sorting through their existing pool of candidates in order to help you find the best fit for your company.
Familiarity with Labor Laws
If you are looking to hire an amazing candidate from overseas, there can be an extensive process that you have to undertake in order to gain clearance for that employee to work abroad.
Most recruitment agencies are very familiar with their country's existing labor laws. Thus, they can help you facilitate the clearance process and protect you from the inconvenience of having to deport workers that haven't been adequately cleared to work in your country.
When most companies have a job opening, it spends unnecessary capital to advertise through classified ads, radio, television, the Internet, or a combination of the like. People must know that the job opening exists in order to take action to apply for that job.
Recruitment agencies will act as the advertiser and promoter for your job opening, effectively decreasing the costs necessary to bring attention to the job opening. Having a 'de facto' promoter on your side will greatly reduce the amount of money that your company spends on advertising job openings.
If your company is experiencing rapid expansion and you are having difficulty maintaining a competitive and effective hiring process, partnering with a recruitment agency can help you move forward and thrive.
If you are considering the services of a recruitment agency, you should consider the professional and experienced services offered by Summit Search.
If you are interested in learning more about our services, or you wish to speak directly to a representative, you can visit us online or find the direct contact information for the recruiting office in your area by visiting our 'Contact Us' page.
By Bruce Proctor  Join me on Google+
Job ID
City
Remuneration
Apply Online
If your qualifications are a match for this position please apply online for immediate consideration. Thank you for your application.
Position Applying For:
Benefits of Partnering with a Recruitment Agency
*If you experience trouble submitting your resume' here, please email the recruiter directly, you can find the recruiter's email address next to photo of the recruiter above, or contact your our local office.