Social Media in Today's Job Force – What Does Yours Say About You?
Social media is a powerful force in the recruitment world today. Candidates for employment are increasingly turning to social media sites to find lucrative job opportunities, and employers are also using social media to vet candidates during their hiring process.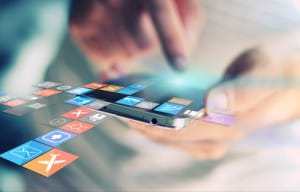 Social accounts give employers a unique insight into candidate's personal lives, and not all of these insights will be positive. As someone on the search for quality employment opportunities, proper management of your social media accounts is vital.
At Summit Search, we connect highly qualified candidates with employment opportunities offered by the most successful companies throughout Canada. If you're on the lookout for a new job, here's some important advice about what your social media accounts say about you when viewed through the eyes of a potential new employer:
How Much Do The Details Matter?
Many companies love to hire detail-oriented individuals. Indeed, when you're working as part of a larger team, it's important to pay attention to the finer details if nothing is to slip through the cracks. If your social media accounts are littered with typos, or your profile is incomplete, the employer will likely draw immediate assumptions about your lack of attention to detail. Proofreading your own profile carefully, and having a third party give it a quick once over, will help you avoid the dangers of a "sloppy profile."
Do You Bring Something to the Table?
Many people make the mistake of creating social profiles that are far too bland. While some are simply afraid of putting their naked selves out there, others simply lack the distinctive appeal that most top-flight employers desire.
Unfortunately, potential employers won't easily know whether you're a bland person or you just didn't take the time to create an appealing profile when viewing it from the other end of a computer screen. A vanilla profile that blends too easily with the masses is highly unlikely to inspire an employer enough for him or her to take a second look.
Are Your Connections Noteworthy?
When an employer decides to peruse your social media accounts, he or she will likely take a gander at your closest social connections. While you don't have to be friends with Steve Jobs or Warren Buffett to get the job you want, whom you know, and who you've worked with in the past, does play a large role in whether or not you're considered for a position.
Most social media sites make it quite easy to build your network. Everyone that's created a profile on a specific social site is likely there for the same reason as you are. They want to make new connections and explore new opportunities. If you simply create a profile and expect people to come to you, you might be lacking connections that show potential employers your merit.
At Summit Search, we strive to connect the most successful organizations across Canada with highly motivated employment candidates. We also want to help candidates prepare to secure the type of employment they desire. If you're looking for a new position anywhere throughout Canada, please don't hesitate to check out our database today!
Job ID
City
Remuneration
Apply Online
If your qualifications are a match for this position please apply online for immediate consideration. Thank you for your application.
Position Applying For:
Social Media in Today's Job Force – What Does Yours Say About You?
*If you experience trouble submitting your resume' here, please email the recruiter directly, you can find the recruiter's email address next to photo of the recruiter above, or contact your our local office.