So We've Matched You with Your Ideal Employee – Here's How to Set Them up for Success
Your search for that ideal candidate might be over, but this is only beginning of a great relationship between you and an individual with excellent potential. Let's take a look at what you should do to retain that talent and set them up for success within your company.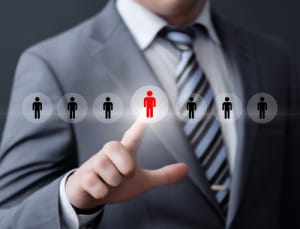 Getting Familiar
The time immediately following a hiring decision is when you should familiarize your new employee with your team and the company culture. The formalities like paperwork and basic orientation are to be expected, but you should also focus on letting the employee feel like they've been welcomed into a unique team with a great dynamic. Arrange a friendly meetup or lunch between them and whoever they will be working with on a daily basis. They should understand not only the technical ins and outs of what your team does, but the nature of the relationships that define your company's character.
Keeping Busy
From early on, your hire will want to feel that their newly established presence in the company is valued and trusted. This will make the process of acclimating to their role much smoother. They will be far less likely to get bogged down by the unfamiliarity of a new environment if they are given simple but important tasks and goals to take hold of and remain occupied by. While it's good to avoid overwhelming them with too much work too early on, you should allow them the opportunity to display their work ethic and sense of focus in a clear and manageable way.  
Keeping Tabs
How employers approach early checkups tends to vary. They can sometimes take the shape of more stern reviews that send a message of low confidence or underestimation. This is generally to be avoided.  Try to get what you need out of the assessment and critiquing process without establishing a tone of mistrust, otherwise your checkups may have a negative effect on productivity and morale. Some employers conduct these the same as they would an annual review, but these conversations should feel gradually more formal as the responsibilities get heavier. For now, show them your number one prerogative: ensuring that they are confident, skilled, and determined enough to succeed!
For the team at Summit Search, knowing that we've found the right employee for your opening is a great feeling, one that we work towards every day. If you've yet to acquire the right talent, contact us at the Summit Search office nearest you and we'll make it happen!
Job ID
City
Remuneration
Apply Online
If your qualifications are a match for this position please apply online for immediate consideration. Thank you for your application.
Position Applying For:
So We've Matched You with Your Ideal Employee – Here's How to Set Them up for Success
*If you experience trouble submitting your resume' here, please email the recruiter directly, you can find the recruiter's email address next to photo of the recruiter above, or contact your our local office.