Recycling Council of Alberta Announces Search for Executive Director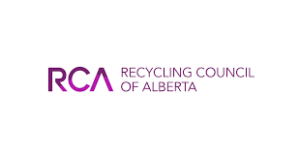 Alberta, July 2023 – Recycling Council of Alberta, a not-for-profit, non-political organization formed in 1987 and approved as an official charity in 1995, is seeking their next Executive Director due to a retirement. Summit Search Group is proud to partner with the Recycling Council of Alberta whose mission is to promote, facilitate and advocate for a Circular Economy in Alberta through waste reduction and resource conservation.
The organization requires an Executive Director who is capable and deeply committed to achieve the mission and vision of the Recycling Council of Alberta and who will lead the organization by developing and nurturing strategic partnerships and relationships, in addition to define and deliver the strategic plan and the future direction of the Recycling Council of Alberta.
The Recycling Council of Alberta is a well-established charitable organization with a strong foundation of engaged membership. They are leading the charge in the midst of Alberta being on the cusp of a major change in the solid waste industry and are seeking the right individual to ignite the momentum built thus far and propel it to the next level.
We are seeking for someone who is passionate about having a transformative effect on our environment today and contributing to a more sustainable and prosperous future. For a confidential discussion about the Executive Director role with Recycling Council of Alberta, please contact Mariah Beahen, Summit Search Group at [email protected] or call 403-705-3012.
To apply visit https://summitsearchgroup.com/job/executive-director-calgary-ab-edmonton-ab-17611/
About Summit Search Group
Summit Search Group is a leading national professional recruitment firm committed to helping great employers hire smart, motivated people, while advancing the career objectives of candidates. Our firm has a long, successful, and proven track record of facilitating search processes for organizations across all industry sectors.  We have deep industry knowledge as well as strong executive search experience.
Summit Search Group fosters a collaborative culture that drives positive business results, supported by our national presence across our eight Canadian offices. Summit Search Group is proud of our Alberta roots that date back to 2000, and in support of Alberta's dynamic and diverse local business communities, we are current members of both the Calgary Chamber of Commerce & Edmonton Chamber of Commerce.
We ensure that diversity and inclusion principles are integrated in our approach, addressing the impact of conscious and unconscious bias throughout the recruitment process. We are employer partners of the Canadian Centre for Diversity and Inclusion (CCDI), members of the prestigious 30% Club, and a Partner to Winnipeg's Indigenous Accord.  Learn more at www.summitsearchgroup.com
###
For up-to-date information about searches, events and news please follow Summit Search Group on Facebook, Twitter, and LinkedIn.
Job ID
City
Remuneration
Apply Online
If your qualifications are a match for this position please apply online for immediate consideration. Thank you for your application.
Position Applying For:
Recycling Council of Alberta Announces Search for Executive Director
*If you experience trouble submitting your resume' here, please email the recruiter directly, you can find the recruiter's email address next to photo of the recruiter above, or contact your our local office.