Recruitment Technique: Numbers vs. Intuition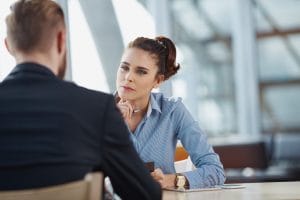 It takes a lot of time and hard work to figure out a set of recruitment tactics that work well for your company. Some like to go with their instincts when it comes to choosing the right talent, while others rely on the numbers. How do these approaches differ and which is right for you?
Your Gut Feeling
It's not uncommon for today's business owners and HR staff to seek out talent in a way that is informed by learned experience. It's especially prominent among those who have been running or recruiting for their company for a long time. After all, you know your company and its needs better than anyone. It's also the go-to philosophy for those who haven't enhanced their recruitment practices by collaborating with an agency. However, even if your business is small and your resources are limited, you'd be surprised by how accessible modern approaches have become.
Analytics in Recruitment Today
Data and analytics are at the center of everything, whether it's building and marketing a business or even searching for a job. Social media, for example, functions as a seemingly endless trove of information on candidates in virtually every industry. Seizing this data and leveraging it to improve your recruitment process can take many forms. It can help you find candidates that match well with your company, improve your company culture, decide who to promote or incentivize, and more. The possibilities of talent analytics are changing the very nature of recruitment, and it's wise to stay savvy when it comes to these technologies.
Meeting in the Middle
In all aspects of helping to shape a company, one key to success is to stay dynamic and adaptable. You don't want to ground yourself too stubbornly in one way to do something, as a fresh development is always around the corner. If you've found that going with your instincts during interviews and when reading through résumés has served you well, do some exploration to find out what talent analytic approaches can do for you. If you're always hung up on the numbers, get in tune with your intuition. Above all, team up with an excellent recruitment agency that has a solid command of both philosophies!
Every recruiter should develop a dynamic strategy that can utilize tried and true tactics while adapting to the times when necessary. Through this philosophy, Summit Search Group is here to connect you with the talent you need. Get in touch with one of our offices near you today!
Job ID
City
Remuneration
Apply Online
If your qualifications are a match for this position please apply online for immediate consideration. Thank you for your application.
Position Applying For:
Recruitment Technique: Numbers vs. Intuition
*If you experience trouble submitting your resume' here, please email the recruiter directly, you can find the recruiter's email address next to photo of the recruiter above, or contact your our local office.