Five Reasons You Should Contact Summit Search Group Today
Has your company been struggling to find reliable help? Have you considered working with a recruiter to find more qualified candidates for employment? If not, you should certainly consider some of the benefits of working with a recruitment agency today.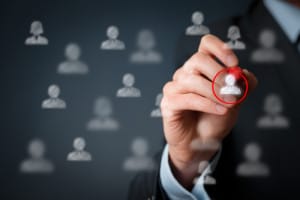 At Summit Search, we are committed to connecting employers with a variety of candidates capable of filling openings at nearly every level of your organization. If you're looking to fill a number of key positions in your organization quickly, here are five reasons you should contact Summit Search today: 
We'll Help You Find the "Right" Candidate 
Contrary to what some might believe, a professional recruiter is concerned with much more than just filling your company's open positions with the most readily available candidate. At Summit Search, we want to help you find the "right" candidate to fill your opening.
When you contact us, we want to know what you expect from the ideal employee. This will help us narrow down our list of potential candidates to include only the most qualified, motivated individuals. Our proven process is designed to find candidates who can be successful in the long-term. 
You Get Better Access to Passive Candidates 
While it should be easy to find those candidates actively seeking new positions, some of the most qualified individuals may actually fall into a category we refer to as "passive candidates." Despite their skills and qualifications, these candidates are either content with their current job status or averse to full-time work altogether.
While passive candidates may not be actively looking for new jobs, this doesn't mean they won't jump if the right opportunity arises. In most cases, it's nearly impossible to contact these candidates if you're not working closely with a recruiting specialist. 
We Reduce the Chance of Losing Talent in the Pipeline 
According to recent research, a shocking 55% of talent individuals withdraw during the hiring process. Working with a recruiter minimizes this risk because we will present only pre-qualified candidates that have expressed genuine interest in your company's openings. Our focused approach is designed to give you a short, but extremely interested and qualified list of potential candidates. 
Your Offer is More Likely To Be Accepted 
Some of the most dismal reports suggest that hiring managers in talent-starved industries can experience a rejection rate as high as 50% when extending employment offers to qualified candidates. For your company, a rejected job means lost time and reduced productivity, and can even have a negative impact on employee morale. In the worst case, your company will need to begin the recruitment process all over again.
Your recruiter can work to "pre-close" your desired candidate, which, in most cases, significantly increases the chances of an accepted offer. For insurance purposes, we will also provide a very respectable "back-up" candidate so that you're not forced to begin your search anew. 
At Summit Search, we will help you find a number of desirable candidates that will help your company move forward in the long-term. If you need to fill a number of recent openings, please don't hesitate to contact us today!
Job ID
City
Remuneration
Apply Online
If your qualifications are a match for this position please apply online for immediate consideration. Thank you for your application.
Position Applying For:
Five Reasons You Should Contact Summit Search Group Today
*If you experience trouble submitting your resume' here, please email the recruiter directly, you can find the recruiter's email address next to photo of the recruiter above, or contact your our local office.