IT Opportunities in Toronto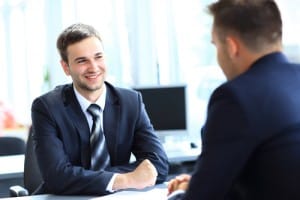 For individuals looking for employment opportunities in Canada, there is only one recruitment agency that you can trust to provide high-quality opportunities in a wide variety of areas. At Summit Search, we realize that we play a vital role in connecting employers with potential employees. On the other hand, we also recognize the importance of our job database as a resource for individuals looking for employment opportunities throughout Canada.
Information Technology in Toronto
This month, we have several great opportunities available for individuals in the Toronto area. The following opportunities are currently available in the information technology industry in Toronto:
This position is available through one of the leading business law firms in Toronto. The Senior Manager, CRM will report directly to the Director of Marketing Communication Services and will be responsible for assessing, developing, and deploying a fully integrated CRM system of dynamic, organization-wide connections.
The ideal candidate for this position will possess strong quantitative and analytical abilities, as well as a comprehensive understanding of CRM methods. In addition, interested candidates must have a minimum of eight years of experience with systems management and implementation of CRM or equivalent IT projects.
For more information on this position, please visit the full listing here.
Director, Enterprise Architecture
This position is for one of our leading retail clients. The hired individual will be asked to align IT strategy and planning with company goals and objectives. In doing so, the incumbent will work with stakeholders that come from leadership and subject matter backgrounds to build a holistic view of the enterprise strategy.
Our clients' goal is to align their current IT portfolio with their current and future business strategy and establish a path to modern SOA by transitioning into open standards and commodity based technologies. The incumbent for this position must be able to perform effectively in a fast paced environment with a strong emphasis on maintaining healthy, working relationships.
The ideal candidate will have experience managing and coordinating third party consultants and more than eight years of experience managing architecture in an Enterprise Architect role. In addition, our client is looking for an individual with 10-15 years experience working in an IT environment with sound knowledge of architecture practices and application development.
For more information on this position, please visit the full listing here.
Find your Dream Job at Summit Search
As an individual looking for employment opportunities in the Toronto area, you will not be disappointed if you turn to Summit Search for help in finding the position that is right for you.
We know that it is our responsibility to provide people with a wide variety of opportunities throughout Canada. If you do not feel adequately qualified for the aforementioned IT opportunities available in Toronto, we have many other opportunities available as well.
If you would like to view more employment opportunities available throughout Canada, please visit us online.
If you would like to speak directly to a representative in Toronto about more specific questions, please don't hesitate to give us a call today at 1-905-257-9300!
Job ID
City
Remuneration
Apply Online
If your qualifications are a match for this position please apply online for immediate consideration. Thank you for your application.
Position Applying For:
IT Opportunities in Toronto
*If you experience trouble submitting your resume' here, please email the recruiter directly, you can find the recruiter's email address next to photo of the recruiter above, or contact your our local office.