Operations Management Opportunities in Vancouver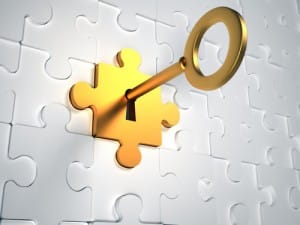 At Summit Search, we provide companies with access to a responsible, reliable work force. For individuals, we strive to provide a wide variety of employment opportunities in many different areas. In Vancouver, there are currently employment opportunities in a multitude of areas, including administrative management, construction and development, and software development.In addition, Vancouver currently presents a number of opportunities in the field of operations management.
Opportunities in Vancouver
Here are a few details on three operations management positions currently available in the Vancouver area:
This opportunity is with a leading real estate development company based in downtown Vancouver. This company is currently looking for someone who will strive to establish and maintain highly productive working relationships with internal staff, suppliers, and clients.
Our client is looking for an individual with at least five years of work experience in construction estimating with a general contractor or a real estate developer. Additionally, the ideal client will possess an engineering or technical degree.
For more information on this position please visit the full listing here.
Construction Project Manager
This job opportunity is with one of our most valued employers. This leading real estate developer has been building award-winning properties for the last twenty years. The project manager selected for this position will have a chance to be part of a unique residential development project.
The ideal candidate for this position has prior experience in residential high-rise and retail construction projects from start to finish. This experience is required. In addition, candidates must demonstrate ability to lead commercial construction projects in various phases.
For more information on this position, please visit the full listing here.
Sales and Marketing Director for Canada
At Summit Search, we are supremely proud to represent the team at Icebreaker Apparel. As one of the few socially and environmentally responsible apparel companies, Icebreaker has created a very unique work environment. Currently, Icebreaker is looking to add an experienced sales and marketing director for the Canada to add to their incredible team.
The ideal candidate for this position would be a bilingual speaker with proficient language skills in both English and French. In addition, Icebreaker is looking for an individual with a minimum of five years experience managing a team of diverse and motivate sales professionals.
For more information on this position, please visit the full listing here.
The Advantage of Summit Search
These three positions represent incredible opportunities for qualified, enthusiastic applicants. We encourage any and all interested parties to inquire as to application requirements for the aforementioned positions in Vancouver.
At Summit Search, we pride ourselves on connecting employees with employers in the most efficient and effective manner. We know that this connection is vital to the survival of employees and employers alike.
If you are interested in viewing additional opportunities in the Vancouver area, please visit us online.
If you wish to speak directly to a Vancouver representative about specific job requirements, don't hesitate to call us today at 1-604-684-2784!
Job ID
City
Remuneration
Apply Online
If your qualifications are a match for this position please apply online for immediate consideration. Thank you for your application.
Position Applying For:
Operations Management Opportunities in Vancouver
*If you experience trouble submitting your resume' here, please email the recruiter directly, you can find the recruiter's email address next to photo of the recruiter above, or contact your our local office.