Maximize Your Job Search Efforts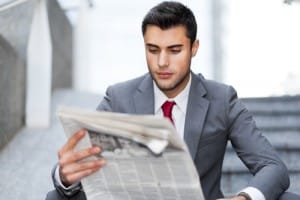 Many of us have experienced the uneasiness of moving to a new town or city and having to jump immediately into an extensive job hunt. The fact is that many of us find employment because of whom we know, not simply based on our individual merit alone.
If you've recently moved to a new city where you have no known affiliates or connections, the job market can feel like a soul-sucking black hole. It can be hard to get ahead in a new city where you don't know anyone and competition for existing positions is brutal.
Even if you've lived in a your city for your entire life and you're simply looking for a new job, the search can be exhausting. You should be vetting potential places of employment as vigorously as you attempt to market and promote yourself.
At Summit Search, we provide resources to connect employers with excellent candidates for their open positions. We also strive to provide candidates with all the resources they need to find the job that they want.
Here are a few tips to help you use your time as efficiently and effectively throughout your job search:
Start!!
Even if you're not a writer, you've probably experienced the equivalent of "writer's block" at some point in your life. You know you need to pick up the phone or send that first email, but some invisible block is preventing you from doing so.
You might also be trying to prepare to perfection before actually reaching out to employers or scheduling any interviews. In these cases, you will find that a month can go by quickly without much of any progress actually happening. When it comes to starting your job search, there's no time like the present.
Target People You Know Best First
If you've got connections for potential employment anywhere in your nearby area, you should explore those opportunities first. Most of us find jobs based on recommendations from friends or a connection with a successful colleague.
Utilize your professional network to find opportunities in your area. Friends, family, and other acquaintances are the easiest to meet and talk to. Even if they don't end up employing you directly, they might introduce you to someone in the area that has the perfect position available.
Cast A Wide Net
As a seasoned fisherman might say, "The bigger the net, the greater the opportunity of catching the elusive fish." Sometimes, your job search will simply come down to a numbers game. In order to find the opportunity that's right for you, you've got to do the research to be aware of all the opportunities available in your area. This strategy will also help you land on a job that you might stick in for the foreseeable future.
Prioritize Employers
When scheduling phone calls or interviews, you should either choose to prioritize your potential employers from least to most desired, or vice versa. Some candidates will prefer to prioritize less desirable positions first, in the hopes of being well practiced by the time they interview for their first choice. Others prefer to tackle their most desirable job first in order to be fresh and sharp in the interview.
If you're looking for job opportunities in Canada, the professional recruitment agents at Summit Search are here to help you find your dream job. Please visit us online or find the recruiting office nearest you. 
Job ID
City
Remuneration
Apply Online
If your qualifications are a match for this position please apply online for immediate consideration. Thank you for your application.
Position Applying For:
Maximize Your Job Search Efforts
*If you experience trouble submitting your resume' here, please email the recruiter directly, you can find the recruiter's email address next to photo of the recruiter above, or contact your our local office.