Marketing Opportunities in Winnipeg
Have you been searching for job opportunities in the Winnipeg area? Do you have any experience with marketing or advertising? If you do, there are a number of opportunities in the area that you should consider.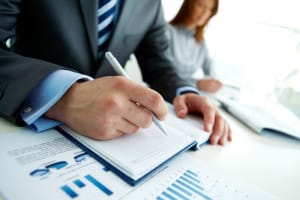 At Summit Search, we are a resource devoted to connecting prospective employers with bright candidates capable of taking initiative on a number of projects. Currently, we have a number of valuable career opportunities in the marketing industry. Here are four positions in Winnipeg you need to explore: 
General Manager 
The eventual hire for this position will work directly under the Executive Vice-President and he or she will be responsible for planning, directing, and supervising all operations to ensure that the facility runs smoothly and successfully.
The ideal candidate will openly demonstrate exemplary skills in operations management, customer service, human resources development, and optimization of financial performance. Candidates should have a minimum of five years' experience at the executive level, with at least two of those years being in a high-level hotel management position.
If you'd like to learn more about this management position, please visit the full job listing today! 
Senior Marketing Specialist 
If you have extensive marketing experience, our client is looking to fill an immediate need for a Senior Marketing Leader in Winnipeg. The eventual hire will be tasked with leading the product management side of the company, as well as driving the development and introduction of innovative new products.
General responsibilities will typically include building subscribers, promoting customer retention, and actively leading and mentoring the marketing team to facilitate the delivery of their responsibilities towards the overall business strategy.
If you want to find out more about this marketing position, please check out the full job listing today! 
Territory Manager, Dental 
Our client is a leader in the dental implant and surgical field and they are looking to hire a territory manager for the Winnipeg area. The eventual hire will be expected to meet and exceed the organization's sales objectives for all products.
In order to do this, you must be willing to develop profitable relationships with select dental practices and their related team members, as well as the larger dental community as a whole. Within the Winnipeg area, you will be responsible for increasing sales and customer satisfaction by discovering, understanding, and exceeding customer expectations.
If you want to learn more about this management position, visit the full job listing online today! 
Sales Representative
The candidate that is eventually hired for this outside sales representative will be responsible for selling corporate products or services through the achievement of opportunity-based sales quotas. He or she will also need to be comfortable developing ongoing, profitable relationships with customers to promote and maintain the professional image of the company.
If you would like to find out more about this sales representative position, please check out the full job listing!
Job ID
City
Remuneration
Apply Online
If your qualifications are a match for this position please apply online for immediate consideration. Thank you for your application.
Position Applying For:
Marketing Opportunities in Winnipeg
*If you experience trouble submitting your resume' here, please email the recruiter directly, you can find the recruiter's email address next to photo of the recruiter above, or contact your our local office.