MANITOBA FILM & MUSIC Board of Directors Appoints Rachel Rusen Margolis as CEO and Manitoba Film Commissioner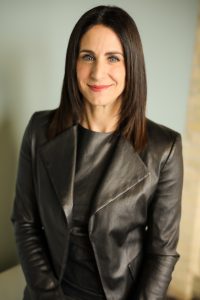 WINNIPEG, OCT 18, 2019 The Board of Directors of Manitoba Film & Sound Recording Development Corporation is pleased to announce the appointment of Rachel Rusen Margolis as Chief Executive Officer and Manitoba Film Commissioner effective October 16, 2019.
 
The appointment was made after an extensive nation-wide effort conducted by Summit Search Group in partnership with the board of MANITOBA FILM & MUSIC that attracted more than 100 applicants.
Rachel Rusen Margolis, had been the Acting Chief Executive Officer and Manitoba Film Commissioner for the past three months and is the third person to lead the agency in its 32 year history. The organization began as CIDO (Cultural Industries Development Office), a joint federal-provincial initiative in 1987 before becoming a crown corporation in 1992 under the current corporation.
"The Board's commitment to attract the best candidate in Canada has been rewarded with a CEO that was unanimously selected to lead MANITOBA FILM & MUSIC with a fresh new vision for the future and to continue the momentum of growth. More than ever the creation of content presents tremendous opportunities and we are confident the agency is in the best possible hands to capitalize on those opportunities for the existing and emerging talent in Manitoba," said Dan Donahue, Chair of the Board.
 
"I am truly honoured to take on the role as CEO and Manitoba Film Commissioner for this agency and the province of Manitoba. There exists a wealth of richness in regard to story-telling and song-writing in Manitoba and MANITOBA FILM AND MUSIC is committed to helping local content creators realize their potential through programs, promotion and partnerships with our global network. One of my major roles will be to ensure we bring both music and film together as co-collaborators to achieve the best possible outcomes for the creative economy of Manitoba. As Manitoba's Film Commissioner, I am committed to marketing the advantages of filming in Manitoba, which attracts enormous inward investment to the province and raises the profile for both tourism and enterprise." says Rusen Margolis.
 
Rusen Margolis joins the corporation after a notable career in entertainment law, with extensive experience in film, television, music, new media and book publishing work. As partner at MLT Aikins Law, Rusen Margolis managed mergers and acquisitions, corporate finance and secured lending and general corporate and commercial law. Called to the bar in 1997, Rusen Margolis was federally appointed to The Manitoba Judicial Advisory Committee in July of this year. 
 
Rusen Margolis serves on the Board of Directors of Comweb Group and was a prior Director on the Boards of On Screen Manitoba, Manitoba Film and Sound Recording Development Corporation, Manitoba Music and Food Banks Canada.
 
"Congratulations to Rachel Rusen Margolis on her appointment as the CEO of MANITOBA FILM & MUSIC and Film Commissioner of Manitoba! MANITOBA FILM & MUSIC plays an important role in supporting the expansion of our thriving film and music industries," said Cathy Cox, Minister of Sport, Culture and Heritage. "We know Rachel's experience and leadership will greatly benefit Manitoba's booming film industry as it continues to grow year after year."
 
Robert Rowan, Chair of On Screen Manitoba, and Business Agent of I.A.T.S.E. 856 is ecstatic to congratulate and welcome Rusen Margolis as MANITOBA FILM & MUSIC's new CEO and Film Commissioner. "We look forward to continuing to work with Rachel and the Province to grow the Manitoba media production industry. Rachel brings a wealth of knowledge to this position from her years working in the industry in various capacities. Both film and music will benefit for years to come working with Rachel and all our strong industry partners."
MANITOBA FILM & MUSIC is a crown corporation generously funded by the Government of Manitoba through the Department of Sport, Culture and Heritage.
MANITOBA FILM & MUSIC exists so Manitoba's film and music industries flourish. We support Manitoba film and music through our objectives, which are to create, stimulate, employ and invest in Manitoba by developing and promoting Manitoba companies, producing and marketing film, television, video and music recording projects. As the province's film commission, MANITOBA FILM & MUSIC promotes Manitoba as a film location for off-shore production companies.
For further Information please contact:
Katy Slimmon
Communications & Marketing Director
MANITOBA FILM & MUSIC
[email protected]
This media release was originally published at https://mbfilmmusic.ca/en/
Job ID
City
Remuneration
Apply Online
If your qualifications are a match for this position please apply online for immediate consideration. Thank you for your application.
Position Applying For:
MANITOBA FILM & MUSIC Board of Directors Appoints Rachel Rusen Margolis as CEO and Manitoba Film Commissioner
*If you experience trouble submitting your resume' here, please email the recruiter directly, you can find the recruiter's email address next to photo of the recruiter above, or contact your our local office.