LinkedIn: Why It's Important and How to Use It
In the world of business, we see the LinkedIn everywhere. It's one of the most flexible and widespread tools for career development and community-building out there, but why is it so popular and how should you use it to create your ideal career?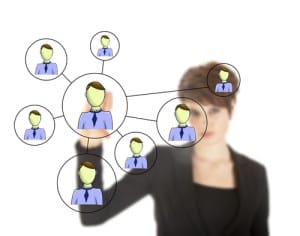 What's the Big Deal?
If you don't devote much time to your LinkedIn profile or it's still a relatively new concept, gaining a better understanding of its origins and success will help you appreciate its importance. It began in 2002 as a job seeking and recruitment network initiated by a few former eBay executives. Before long it was attracting investors, adding new networking features, and attaining profitability. It has evolved to become so successful in the business world because it operates as a service for job seekers, recruiters, private contractors, and employees alike.
Its Role in the Professional Landscape
As a tool, LinkedIn is an intuitive, practical, and versatile solution to many logistical problems that may come up in the networking process. Beyond its practical importance, however, it functions as a center point for a vast number of differing professional communities unified by features like Recommendations, People You May Know, and Endorsements. These add up to one big super-community! Choosing not to dedicate an adequate amount of time to building an impressive and well-connected profile means opting out of this excellent level of accessibility and exposure.
Making It Work for You
So what makes the difference between an impressive profile and an underwhelming one? For starters, you should engage with every profile feature that you can. The first sign of an unprofessional profile is an incomplete one. It's also wise to avoid limiting yourself to text. LinkedIn allows you to fill your profile with great content the same way you might do on a personal website. Similarly, include critical keywords in your summary. Like your resume, your profile should be succinct and precise, but you shouldn't be afraid of detail. Make sure the responsibilities you've undertaken in your experience are well-explained and you give clear examples. Most importantly, continue to explore and learn more about its features, log in regularly. and stay in touch with your community!
More tools are available to the job seeker today than ever before. An excellent, up-to-date LinkedIn profile and Summit Search Group's job search portal can be a powerful combination. Use both of them to your advantage today!
Job ID
City
Remuneration
Apply Online
If your qualifications are a match for this position please apply online for immediate consideration. Thank you for your application.
Position Applying For:
LinkedIn: Why It's Important and How to Use It
*If you experience trouble submitting your resume' here, please email the recruiter directly, you can find the recruiter's email address next to photo of the recruiter above, or contact your our local office.