Knowing a Good Recruitment Agency When You See It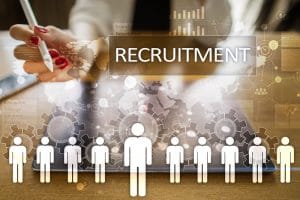 Some experts will build arguments against the relevance of recruitment agencies today, but things are a bit more nuanced than they'll usually let on. As is true in many other contexts, whether or not you should consult a recruitment agency depends on the quality of their work.
Knowledge and Experience
Regardless of which side of the fence you stand on — candidate or employer — you will always benefit from getting to know your recruitment agency before you work with them. One of the first types of information you should extract from this process is their level of knowledge and experience. How long have they been working as a recruitment agency and how widely distributed is their practice? Those who stand the test of time are often those who accumulate the most valuable experience and industry connections. It also means that, ideally, they've racked up an excellent reputation for themselves and are seen as the foremost team in their field.
Good Practices
Of course, even with impressive expertise and a long-standing commitment to recruitment, some agencies can fall into dubious methods that benefit them but aren't fair to candidates or employers. If you're a job seeker, a critical factor to pay attention to is communication. The agency you've teamed up with should be with you every step of the way during the consultation process. If communication is not consistent, transparent, and productive, they may not be best for you. If you're an employer, watch out for agencies who send you candidates who haven't been accurately selected for your needs or thoroughly screened in terms of their preparedness.
A Commitment to Your Success
Above all, a good recruitment agency should be genuinely motivated to know you as an employer or candidate on multiple levels. The better they know you, the clearer it is that they're committed to your success and have the tools they need to help you reach your goals. Want them to connect you with that ideal candidate? They should demonstrate a desire to understand your company culture and the philosophies behind it. Hoping that they'll lead you towards a fulfilling job? Be sure they've taken the time to truly get acquainted with your aspirations. Don't settle for anything less!
Whether you're in search of the best candidates or you're a hardworking professional with your sights set on a dream job, working with the right recruitment experts can make all the difference. Get in touch with a Summit Search office near you or try out our job search portal today!
Job ID
City
Remuneration
Apply Online
If your qualifications are a match for this position please apply online for immediate consideration. Thank you for your application.
Position Applying For:
Knowing a Good Recruitment Agency When You See It
*If you experience trouble submitting your resume' here, please email the recruiter directly, you can find the recruiter's email address next to photo of the recruiter above, or contact your our local office.