Jessica Willis Appointed Partner in the Prairies
Winnipeg, May 4, 2022 – Summit Search Group, a national professional and executive recruitment firm in Canada, is pleased to announce that Jessica Willis has been named Partner in the Prairie Region.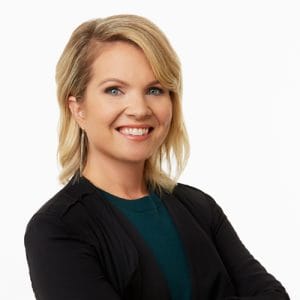 Since joining Summit Search Group in 2018, Jessica brings 15+ years experience in Sales, Marketing and Leadership where she has strategically built high-performance teams,   becoming a trusted advisor and partner to her clients. Jessica has partnered with many top employers who specialize in tech, finance, insurance, and construction, and has assisted in strategically building teams in a variety of disciplines including leadership, sales, marketing, operations, tech and executive. Jessica thrives in opportunities to market organizations, and to find the ideal long-term fit.
"Jessica has a remarkable performance history in building long term client rapport and nurturing those relationships, becoming a true business partner to her clients," said Matt Erhard, Managing Partner. "She understands the challenges, and opportunities in recruitment that many of today's businesses face, and how the right approach in combination with right partner can make all the difference in hiring the best people to drive business growth and innovation. We are thrilled to have Jessica join our team as a Partner in Winnipeg".
About Summit Search Group
Summit Search Group is a leading national professional recruitment firm committed to helping great employers hire smart, motivated people to advance both the bottom line and individual career goals. With over two decades of recruiting experience, Summit Search Group has become a trusted partner to their clients. For more information on Summit Search Group visit www.summitsearchgroup.com
Job ID
City
Remuneration
Apply Online
If your qualifications are a match for this position please apply online for immediate consideration. Thank you for your application.
Position Applying For:
Jessica Willis Appointed Partner in the Prairies
*If you experience trouble submitting your resume' here, please email the recruiter directly, you can find the recruiter's email address next to photo of the recruiter above, or contact your our local office.