Interview Tips
Are you getting ready for the biggest interview of your life? Are you worried about what you're going to say and how you're going to handle yourself in such a situation? Fortunately, there are a few things you can do to prepare for success in a job interview.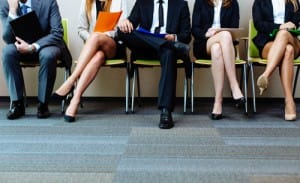 Every interviewer-interviewee interaction will be different. The following tips are simply a few suggestions designed to help you be more successful in your important interview:
Do Your Homework 
With the Internet at your fingertips, you've got access to a variety of useful content that will help you in an interview. Most large companies publish quarterly reports and record earnings call. Almost every startup and established business has a blog where you can monitor their activities and trends.
Don't get caught up in simply reading the company's home page or browsing through the short profiles of company executives. Dig a little deeper to find meaningful information that you can use in your interview to ask concrete questions or even to make suggestions, if you're feeling particularly bold and confident. 
Take Advantage of Google Alerts 
If you're interviewing with multiple companies at once, it can be difficult to keep up with company news. Staying current with company news is an important step to opening up a successful dialogue with your interviewer. Using Google Alerts is a great way to stay up-to-date with company news. 
Social Sweepster 
Statistics report that 91 percent of employers will now search your social media accounts for any red flags. While you can limit your chances of being "flagged" by carefully watching everything you post, you can also use a new app, called Social Sweepster, to detects pictures of red solo cups, beer bottles, and other "suspicious" objects. It can even detect profanity used in your past posts. 
Schedule For Success 
According to experts, the best time to interview is 10:30 am on a Tuesday. It's essential to remember that your interviewer most likely has a variety of responsibilities that go beyond hiring. This time slot is considered the sweet spot because you avoid the bookends, where people are either slamming to be ready for the weekend or struggling to catch up from the week before.
Additionally, some research shows that it can be beneficial to take the earliest interview slot available, especially in circumstances where the employer is looking to make a quick hire. So, if you're interviewing for a position that starts in a few months, it's best to interview late morning between Tuesday and Thursday. If the firm or company wants someone to start immediately, grab the earliest slot available. 
Craft a Story Statement 
Most interviews will start with some variety of what is essentially the same prompt, "Tell me about yourself." or "Please walk me through your resume." While this is an incredibly open-ended question that should be explored, most of it blow it off with a boring summary of our "achievements"
This is your chance to tell your story! Why do you want this job? How did you come to realize that this was something you might want to do? What childhood experiences might have contributed to your passions and affinities for this particular job?
Crafting a powerful, personal "story statement" will help you make a great impression and, hopefully, it will help you stand out amongst a room of potential candidates. For more interview tips, click this link. Good luck in your interview!
Job ID
City
Remuneration
Apply Online
If your qualifications are a match for this position please apply online for immediate consideration. Thank you for your application.
Position Applying For:
Interview Tips
*If you experience trouble submitting your resume' here, please email the recruiter directly, you can find the recruiter's email address next to photo of the recruiter above, or contact your our local office.