Interview Questions: Why Did You Leave Your Last Job?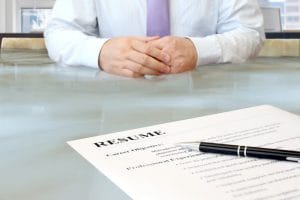 Some interview questions are tougher than others, but these can be the most important ones. They are often designed to determine how well you understand both your professional environment and yourself. When asked why you left your last job, here's what to bear in mind.
Why They're Asking
This question can appear in various different forms depending on your interviewer. You may be asked why you're looking for a new job, why you left a particular position that isn't necessarily your most recent, or other variations. Firstly, they want to get a sense of your adaptability and level of professional self-awareness. They also want to know if you were let go from any of your previous jobs, why, and whether or not you're on good terms with your former employers. In other words, how strong a worker are you and how effectively and graciously do you navigate the professional world?
Knowing Your Circumstances
The chances that you will be asked this question are very high, so preparing for an interview should always involve a self-assessment of the circumstances behind your departures from each position you've had. When have you left a job voluntarily? When have you been let go? Have you ever been laid off? Build a clear picture in your mind of each situation so that you can prepare responses that emphasize the right information. You can't provide a winning answer if you don't recollect as much as you can, and the last thing you want to do is stumble over your words trying to remember how things happened!
How to Respond
If the position in question was one that you left, be sure to never disparage your former employer. If you had your eyes on a kind of direction or growth that the company couldn't offer, you should demonstrate that it was a civil and respectful mismatch with regards to corporate culture. If you were let go, things might be a bit more tricky. Carefully balance a responsible sense of accountability and responsibility with an emphasis on what you learned and how your former employer's decision helped you learn and evolve as a professional. Articulate things the right way and you will truly impress.
There's more to your job search than a good résumé, and the team at Summit Search understand this better than anyone. We strive to connect recruiters to excellent candidates every day, so if you're hoping to be one of them, use our job search portal to get started!
Job ID
City
Remuneration
Apply Online
If your qualifications are a match for this position please apply online for immediate consideration. Thank you for your application.
Position Applying For:
Interview Questions: Why Did You Leave Your Last Job?
*If you experience trouble submitting your resume' here, please email the recruiter directly, you can find the recruiter's email address next to photo of the recruiter above, or contact your our local office.