The Interview Process – Mistakes to Avoid
As a hiring manager, it's essential that you find the right fit for the position you're trying to fill. While wading through thousands of candidates can be a tedious and time-consuming process, it's important that your company finds people that will help you build your brand, become more efficient, and increase profits.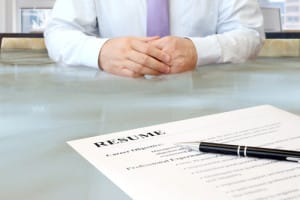 As a hiring manager, you must know that every new hire counts and, in fact, failure to implement a thoughtful and effective hiring process can cost your company quite a bit of money. According to a recent study, a substantial number of employers surveyed reported that a bad hire can cost their company upwards of $50,000.
In today's hiring world, too many employers are content to go through a careless and ineffective hiring process again and again. If you want to minimize bad hires and increase the efficiency of your hiring process, you might find the following tips quite helpful:
Avoid Talking about Candidates in an Unprofessional Manner 
Needless to say, taking an unprofessional tone into the hiring process can severely impact your company's credibility and brand stability. Hiring manager that speak negatively of potential new employees, or display overt favoritism, will often compromise the quality of their hiring process.
Don't Neglect the Value of Diversity 
Of course, candidates with diverse work experience bring unique talent and skills to the workplace. Hiring managers should focus on candidates with all types of talent and experience, regardless of race, ethnicity, gender, age, sexual orientation, or social status.
Avoid Relying on Outdated Job Applications 
While you might not think your prospective employees will notice, using outdated applications or the same application for different positions is more obvious, and disrespectful, than you might think. Candidates that notice you haven't taken the time to update your applications will certainly be left with a more negative impression of your company.
Don't Forget the Importance of Job Descriptions 
As a prospective employee, it can be incredibly tiring to read through dry and boring job listings over and over again. Most employers get caught up in writing job descriptions that incorporate a list of duties and qualifications that quickly causes anyone reading it to lose attention. The most important part of your job descriptions should be the advertisement of your company culture, in whatever manner you see fit.
Don't Ask Simple Interview Questions 
In any face-to-face interview, it's important to utilize your time getting to know your candidates as well as possible. Asking simple, "yes or no" questions will extract "yes or no" answers that will help you learn very little about the candidate. By slightly modifying the phrasing of your interview questions, you can elicit much more insightful answers from candidates.
When conducting interviews to fill certain positions in your company, it's essential to utilize your time to the fullest. These tips will help you avoid a few crucial mistakes that can compromise your interview process.
Job ID
City
Remuneration
Apply Online
If your qualifications are a match for this position please apply online for immediate consideration. Thank you for your application.
Position Applying For:
The Interview Process – Mistakes to Avoid
*If you experience trouble submitting your resume' here, please email the recruiter directly, you can find the recruiter's email address next to photo of the recruiter above, or contact your our local office.