Importance of a Great Cover Letter and Resume
When applying for a new job, it's essential that you craft an effective cover letter and refine your resume to suit the company your applying to. Most candidates fail to recognize that their resume should be tailored to fit the position they're applying for, just like the cover letter.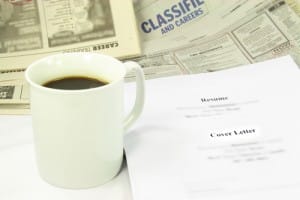 It can also be easy to forget to add important, recent experience to your resume. Updating your resume regularly is essential to be ready to capitalize on a dreamy job opportunity when it becomes available. Including a cover letter has traditionally been viewed as an essential addition to your job application materials, but recent trends might actually suggest otherwise.
To Send or Not to Send? 
According to Tony Beshara, author of "Unbeatable Resumes: America's Top Recruiter Reveals What REALLY Gets You Hired," only 14 percent of the 3,000 authorities he surveyed believed that the cover letter is still an important addition to the resume. So, 86 percent of respondents said that the addition of a cover letter is "not very important."
That being said, this doesn't mean that you should NEVER consider submitting a cover letter along with your resume when applying for a new job. Of course, if your desired employer requests a cover letter, you must construct a well-written letter if you want to be considered.
According to Jen Rallis, author of "Ugly Resumes Get Jobs," "Many recruiters only spend a few minutes scanning a resume and disregard cover letters all together." In place of a full cover letter, Rallis recommends including a carefully crafted summary of qualifications at the top of your resume. These qualifications should pertain specifically to the position being applied for.
Decision Time 
It goes without saying that you should include a cover letter when asked for one, but it's also important to understand how most recruiters view your materials. According to surveys, most hiring managers or recruiters will view applicant's resumes before reading through their cover letter.
If this is the case, you must be sure to shift your priorities when it comes to crafting your "attention-grabber." For many, writing a unique cover letter is a great opportunity to show off our individual talents and passions. However, if the resume is indeed the most important document you'll submit when applying for a job, you must make sure that your resume will catch and hold your potential employers' attention.
If you do have to submit a cover letter, you must make sure to craft a letter that makes an impact quickly. For most hiring managers or recruiters, there are simply not enough hours in the day to read through a full-page cover letter from each applicant.
When crafting an effective cover letter, you should consider utilizing bullet points to highlight any accomplishments or experience that applies to the job opening. It can also help to quantify accomplishments and experience by using numbers, statistics, percentages, or specific time frames. In the end, focusing on what you can do for the company, rather than focusing on your own needs, will go a long ways towards helping you get hired!
Job ID
City
Remuneration
Apply Online
If your qualifications are a match for this position please apply online for immediate consideration. Thank you for your application.
Position Applying For:
Importance of a Great Cover Letter and Resume
*If you experience trouble submitting your resume' here, please email the recruiter directly, you can find the recruiter's email address next to photo of the recruiter above, or contact your our local office.