How to Not Get Hired. Anywhere. Ever.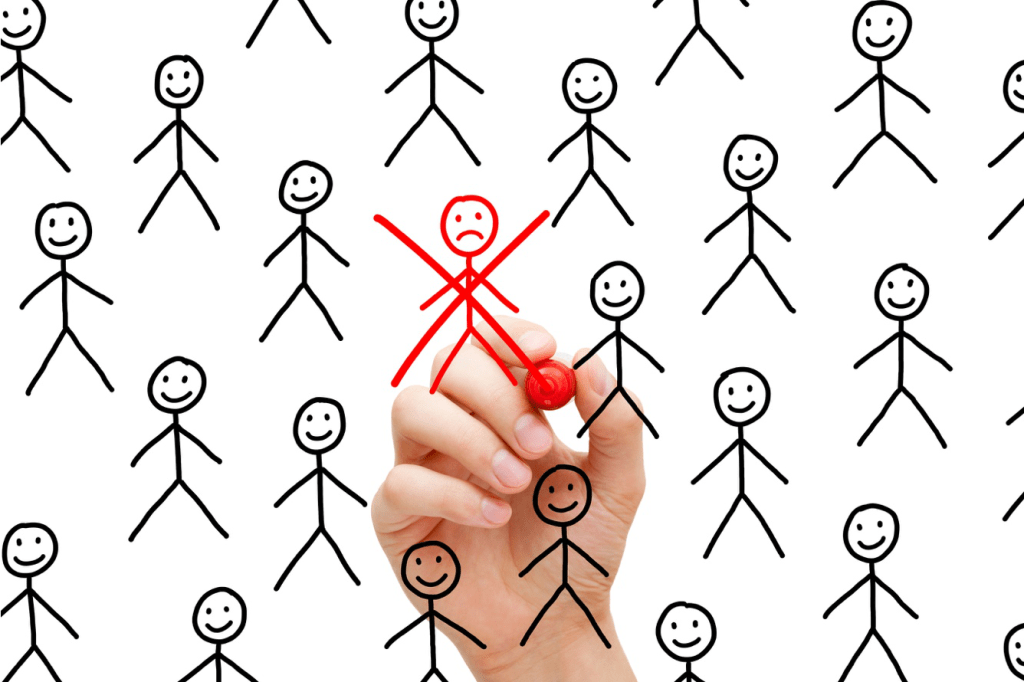 When it comes to awkward and unsuccessful job interviews, HR professionals have seen it all. The combination of pre-interview jitters, tough questions, and an unfamiliar environment are enough to send many applicants into a spiral of disaster. A 2015 Barclays LifeSkills study reported the most common interview mistakes, saying that "candidates are often unprepared and may be overcompensating in other areas to impress." Other complaints included not asking questions, making things up, lying, and showing off.
"candidates are often unprepared and may be overcompensating in other areas to impress."
2015 Barclays LifeSkills study
However, there is a light at the end of the bad interview tunnel. Recruiting agencies and Hiring Managers run into difficult interviews regularly, but there are several things that can help yield a more productive outcome with applicants.
The Overconfident Applicant
The overconfident applicant makes a few key mistakes when heading into a job interview. They often fail to research the company and position adequately, assuming they have more than enough knowledge to impress hiring managers. The downside is that overconfident applicants may be caught off-guard with some questions they hadn't considered, leaving them stammering for words.
Companies and recruiting agencies can reduce some of this behavior by suggesting how candidates can prepare ahead of time. Tell them to visit your website or send them detailed position requirements.
The Bewildered Applicant
HR professionals know that not every interview can be aced, and a bewildered candidate exemplifies this truth with their deer-in-the-headlights expression. In these cases, candidates may have had false expectations of the position, or feel that they are out of their element once they hear the details.
The key to managing the bewildered applicant during an interview is to determine whether they are just nervous or completely unqualified for the position. Probing for more information is key. Prior to the interview, revealing more details, such as salary, benefits, duties, and company culture, might help weed out confused candidates.
The Unprofessional Applicant
In terms of inappropriate job interview behaviour, a lack of professionalism takes the cake. These applicants may reveal too much personal information, behave disrespectfully, or be dressed too casually for the environment. In any case, they certainly don't give off the qualities you would associate with your company brand.
So how does a company rid itself of these slacker candidates? Unfortunately, unprofessional candidates may be tough to weed out, as they are often unaware of their behaviour. During an interview, propose hypothetical scenarios so you can gain insight into a candidate's decision making style. And if you truly need to get an unprofessional client out of your hair, simply tell the applicant that you do not have any additional questions. Let them ask you their questions, and then say your farewells. Cut it short, but don't be rude about it. They took the time to come in and deserve respectful behaviour from you.
Matt Erhard is the Managing Partner at Summit Search Group leading the Winnipeg office. Connect with him on LinkedIn.
Job ID
City
Remuneration
Apply Online
If your qualifications are a match for this position please apply online for immediate consideration. Thank you for your application.
Position Applying For:
How to Not Get Hired. Anywhere. Ever.
*If you experience trouble submitting your resume' here, please email the recruiter directly, you can find the recruiter's email address next to photo of the recruiter above, or contact your our local office.