How Hiring Through the Experts Can Keep Recruitment Costs Low
We've found that many employers wish to know what can be gained from recruiting through an agency rather than an internal recruitment department. What, for instance, are the benefits in terms of costs? You may be surprised to know that it keeps them low!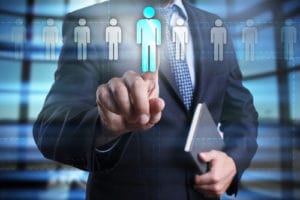 Recruitment as a Strategic Investment
Whether you're hiring yourself or through an agency, how can you be sure that the person you hire will pay off for your company in the long term? An applicant who seems just right at the time can very well run into problems in terms of longevity and commitment, potentially losing interest or conviction in their duties as time goes on. Considering the expense and time-consuming nature of training, this can really add up to a loss if the recruit doesn't stick with you and give your company their best for the long haul. Eventually, this will cost you far more than the use of a recruitment agency!
A Pre-emptive Interview
Few things can be more exhausting than sifting through piles of resumes and scheduling each meeting. It can also cost you financially. As well as taking a pretty considerable amount of time for most companies, it means that payroll is being spent on checking references, performing background checks, and other tasks rather than those that could be producing more immediate revenue.  A recruitment agency can help you save on these costs by taking care of things efficiently and in a way which is stress-free for you. With interviews and reference checks covered, you'll end up with the right candidate without having lost money on the screening process.
The Importance of Time
There's a reason you hear it so often: time really is money! Any business will run at its most efficient and with the utmost success if it can focus all of its efforts on the most immediate tasks at hand. Time-consuming recruitment processes can certainly have an effect on your overall revenue. Whether it's assisting customers and ensuring quality or finding out how to get new clients, time spent on the many operational nuances of your business is spent well. Therefore, it's money spent well!
Are you ready to fill that key position with a candidate that will help your business grow? Summit Search Group will bring them to you! Get started by reaching out to a Summit Search recruitment office in your city today!
Job ID
City
Remuneration
Apply Online
If your qualifications are a match for this position please apply online for immediate consideration. Thank you for your application.
Position Applying For:
How Hiring Through the Experts Can Keep Recruitment Costs Low
*If you experience trouble submitting your resume' here, please email the recruiter directly, you can find the recruiter's email address next to photo of the recruiter above, or contact your our local office.