How Has Recruitment Changed over the Years?
The world of recruitment is changing more quickly than ever. Keeping up is often a matter of understanding how things have progressed, so let's look at some of the key developments in recent decades and why they're important.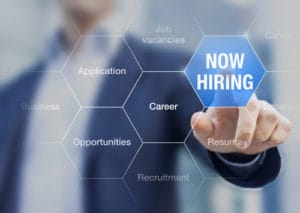 How We Communicate
It goes without saying that this is the big one. Social media has offered intuitive and extensive ways for candidates to present themselves exactly as they want. This affects a number of different things, including the speed and immediacy with which recruitment occurs, making competition incredibly fast-paced. However, it's also important to recognize that there's far more to a candidate than their resume. It's about the newly complex ways in which they connect with their network. For employers, this means that you can make more detailed, informed decisions, but your deliberation process will involve an overwhelmingly dense amount of information!
Assessing Character
You might think that technology is the only force behind changes to the recruitment process. However, this leaves out a wide range of important elements and variables that shouldn't be overlooked. Because of all that chaotic information out there, it's become increasingly important to reconsider priorities in terms of the personal characteristics we seek out. Even if a candidate seems to flawlessly utilize social recruitment tools to present themselves in the best way possible, how much does that tell you about them as a person? It's more critical than ever to know the route towards a deeper, more dimensional understanding of your candidates!
Looking to the Future
We can only expect recruitment to become even more competitive than it is now. Technology is  shaping expectations of immediacy in a big way. Your candidates won't be too keen on waiting long periods of time to know your decision before moving on to a competitor. In light of social media, employers will benefit from smart branding, so never underestimate the importance of a positive and attractive employer-image. And don't forget that your best candidate may not even be actively searching for a position! In order to be thorough and precise, working with the right agency will help you thrive in this fast-paced world.
Keeping up with the demands of new recruitment methods can be a difficult task for an employer. Summit Search Group can guide you through the recruitment landscape straight to your ideal candidate. Get in touch with one of our local offices today!
Job ID
City
Remuneration
Apply Online
If your qualifications are a match for this position please apply online for immediate consideration. Thank you for your application.
Position Applying For:
How Has Recruitment Changed over the Years?
*If you experience trouble submitting your resume' here, please email the recruiter directly, you can find the recruiter's email address next to photo of the recruiter above, or contact your our local office.